When hiking, it is important to have plenty to drink. Whether it's a longer or shorter hike, you will definitely get thirsty. All depends on your preferences but of course you need water, a warm drink is also useful an will do the job. On hard hikes, a good insulated cup will be your greatest friend.
An insulated cup is a handy way to take a hot drink with you on a hike. Unlike a thermos, an insulated cup will be lighter, more comfortable to use and take up less space. A good insulated cup will keep the temperature of the drink in it throughout the hike.
In this article you will learn which are the best insulated cup for hiking and why they are the best. Great insulated cups, many of which are mentioned in this article, can be found in the UdensPudele.lv online shop in the insulated cup category.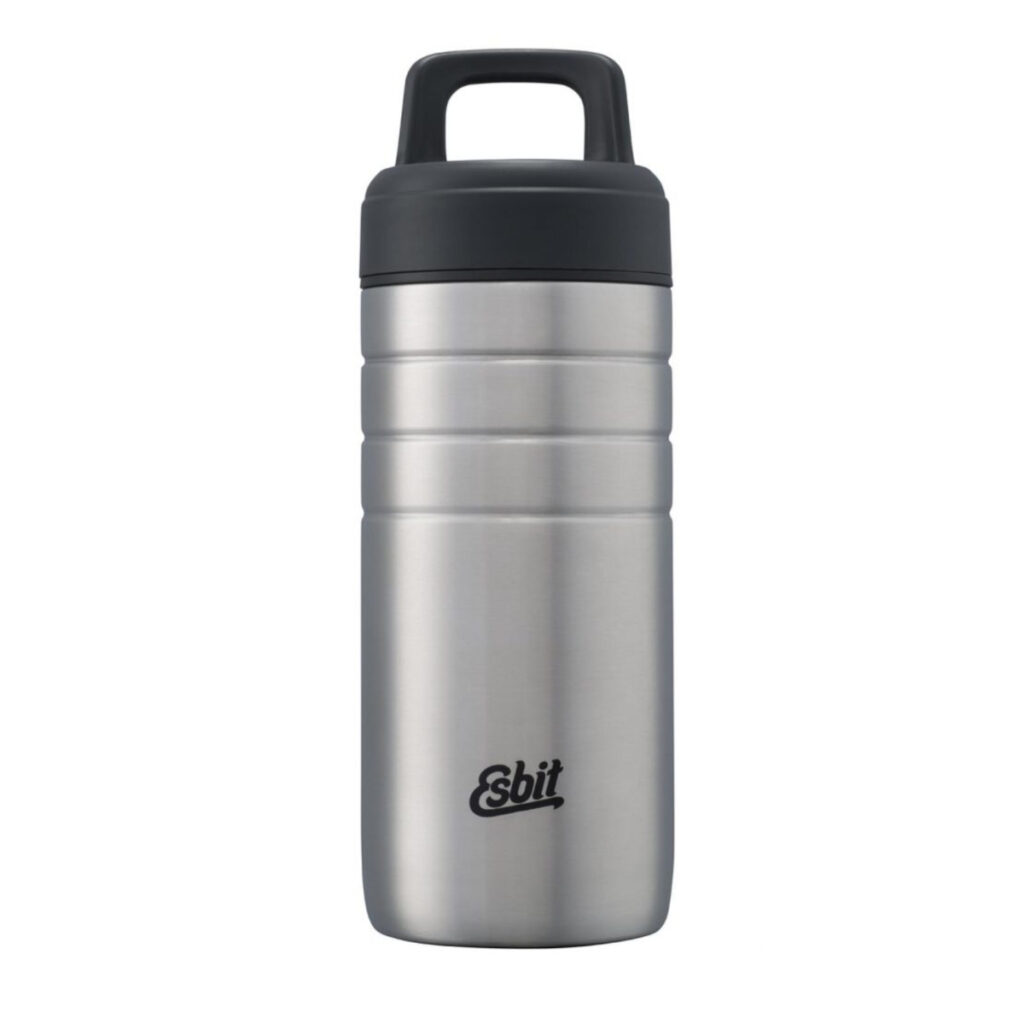 Stanley insulated cups for the outdoors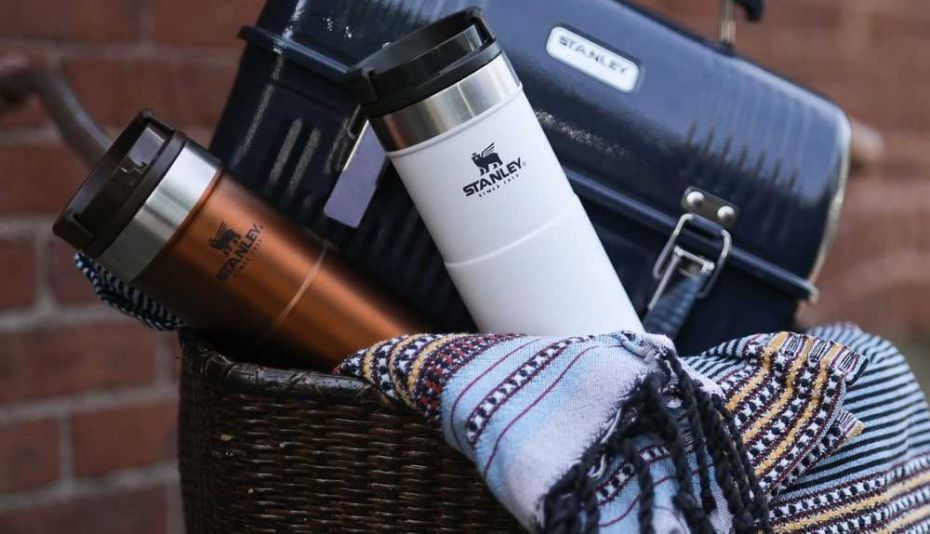 Stanley has been making thermal products for over 100 years that are sustainable and evolving. The Stanley brand is recognised worldwide for its quality. Stanley's most popular products are thermoses and thermal shrugs. We recommend you to take a look at the insulated cup of this brand. They are available in the category Stanley insulated cup in the online shop UdensPudele.lv.
From the wide range of Stanley insulated cups we would like to highlight the Stanley NeverLeak insulated cup. This insulated cup is available in 3 sizes – 250ml, 350ml and 470ml. The cup has a shutter mechanism that ensures 100% safety against leaks, which will be a great plus when carrying it in your bag on a hike. You can open a cup by simply sliding the upper body.
Stanley NeverLeak has a great thermal resistance. The 470ml insulated cup will keep drinks hot for up to 7 hours and the 350ml cup for up to 5 hours. The Stanley brand offers high quality insulated cups. We would like to say the Stanley NeverLeak is perfect for hiking – it's durable, spill-proof and will last forever.
One good insulated cup is Stanley Quencher H2.0 FlowState Tumbler. This tumbler has a unique FlowState technology that keeps drinks hot or cold for up to 12 hours. It's made of stainless steel and has a sweat-proof design that prevents condensation from forming on the outside of the tumbler.
Esbit insulated cup and their practical features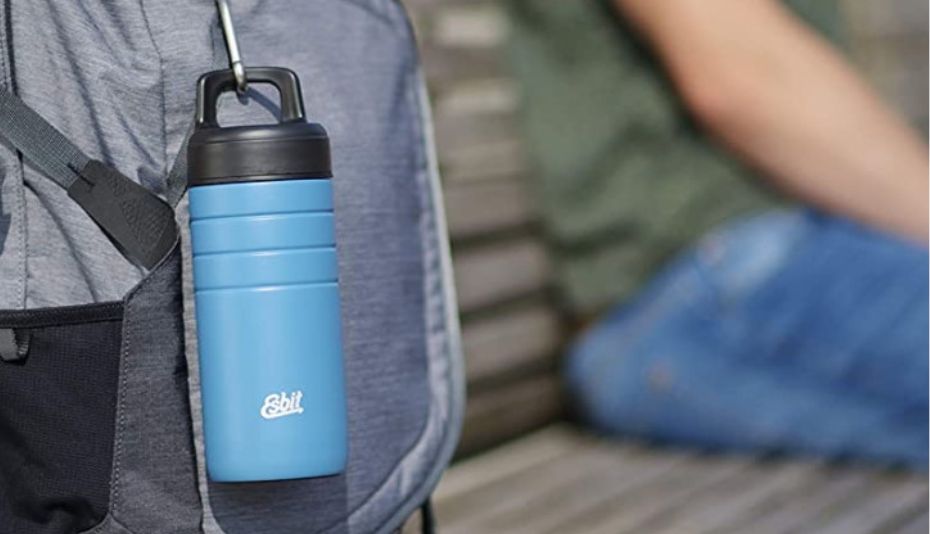 The Esbit brand originated in Germany and has been around since 1936. Its products are practical, functional and with excellent thermal insulation. This brand is famous among skiers, hunters, soldiers, etc.
From the Esbit range we would like to highlight the Esbit Majoris 450ml insulated cup. It is durable and safe for all activities. The cup has a screw cap to protect against spills. The lid has a handle for easy carrying, opening and use. You can easily tie a cup to your favorrte backpack.
Esbit insulated cups have a high thermal resistance. Esbit Majoris will keep the drink hot at an ambient temperature of 20 °C ± 2 °C and the temperature of the drink at 98 °C at the time of filling, the temperature of the drink after 6 hours is approximately 70 °C. It will be useful on shorter as well as longer hikes.
Calmelbak insulated cup with innovation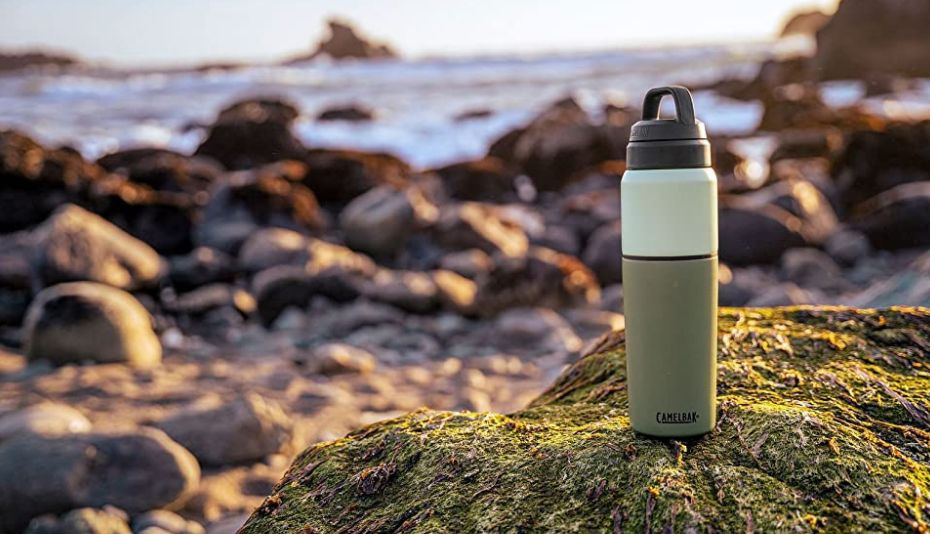 Camelbak is a brand that was born with the idea of finding an innovative solution for getting enough water on the go. It is best known for its quality bottles for everyday use and sport. The brand strives for only the highest quality in its products and this is no different in its insulated cup.
The Camelbak Multibev 600ml Thermo Bottle is a definite highlight from this innovative brand. It is called a thermobottle, but it has a removable base. And that base you can use like a 500ml insulated cup. The bottle has the option to insert its silicone cap or tea bags into the top of the cap, which will come in handy on a hike. Also good for hiking is a food thermos.
The bottle will keep your drink hot for up to 16 hours, but the insulated cup for 4 hours. A great option when hiking for two. The bottle is spill-proof so you can easily carry it in your bag. The cap has a easy handle for carrying.
An excellent insulated cup is Corkcicle Triple-Insulated Stemless Glass. This stemless glass is perfect for wine lovers. It has a triple-insulated stainless steel construction keeps drinks cold for nine hours and hot for three hours. The slip-proof silicone bottom ensures that it won't tip over easily.
If, after reading this article, you're wondering whether a thermos might be more suitable for your hiking trip, we recommend you take a look at our article Best thermos for whole lifetime. Also, check out Stanley drinkware and the best thermos test.