I believe that everyone needs a quality and sustainable thermo bottle that suits their lifestyle and daily routine. Then it will be used regularly and there will be no need to worry about inconvenience, breakage, water quality or other reasons that may interfere with regular use. Here are some of the best thermos brands.
Thermos is a brand that offers a range of sustainable and reusable drinkware in various designs. The drinkware is made of stainless steel and is tested to be leakproof, dishwasher safe, and EU-tested safe. Thermos's product line includes insulated tumblers, cups, mugs, pints, bottles, and food jars that can keep your drinks or food hot or cold for hours.
My favorite water bottle, which I currently use on a daily basis, is the Thermos Traveler 750 ml. In the following article I will share my thoughts on this water bottle and why it is my favourite water bottle that I use on a daily basis. You will also find out what to expect when buying the Thermos Traveler Thermal Bottle. And you can check out the best thermoses.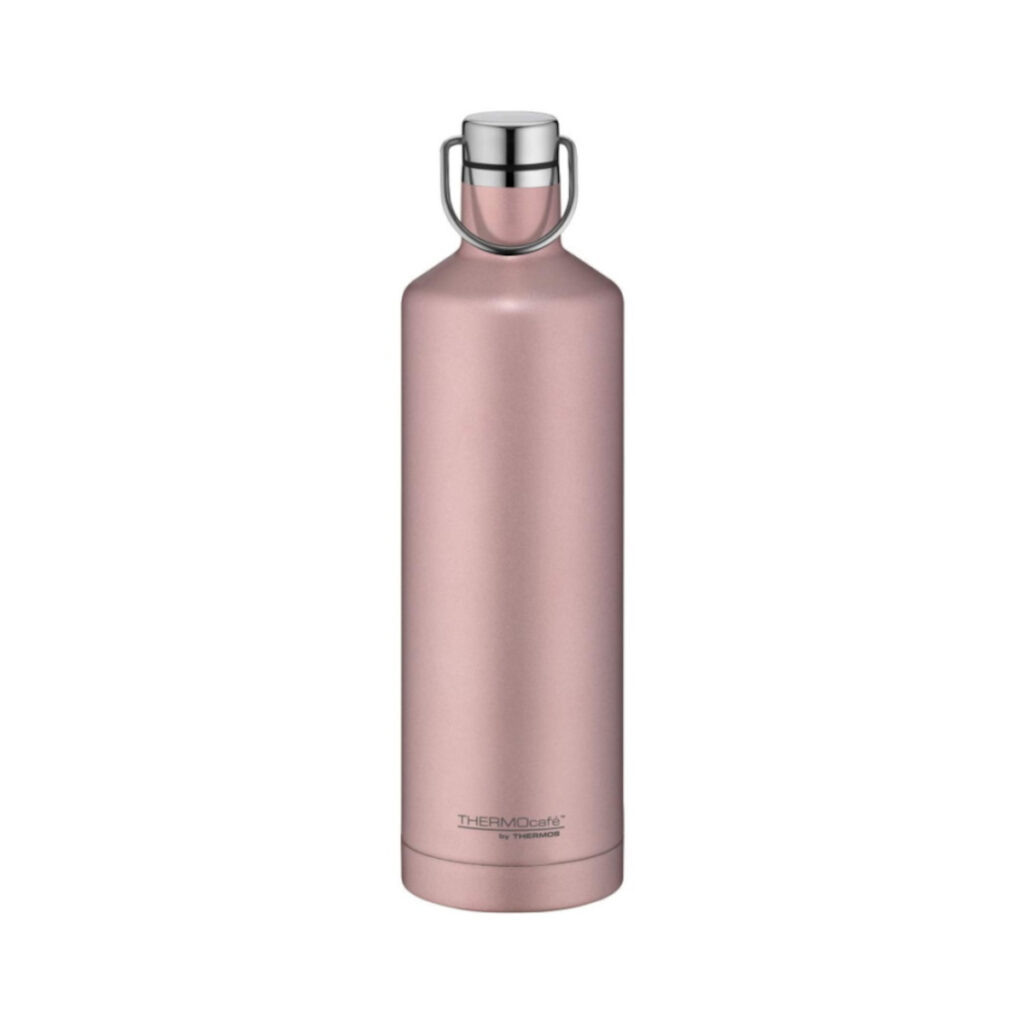 More about the Thermos Traveler thermo bottle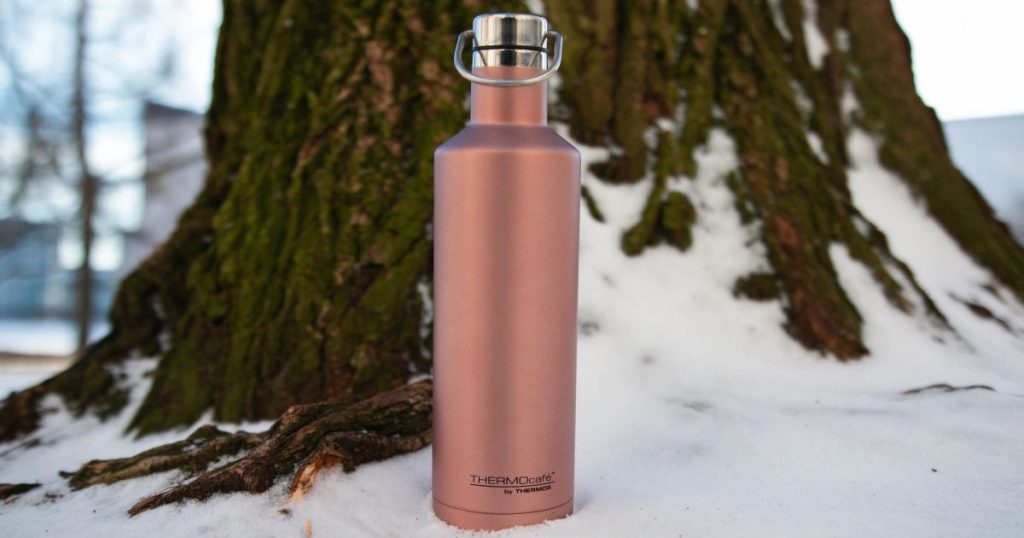 The Thermos Traveler is made of high quality stainless steel. The bottle I use is 750 ml, which is medium size. However, it is also available in other sizes. There is also a 500 ml Thermos Traveler Thermal Bottle available at Udenspudele.lv.
The stainless steel thermos bottle is able to maintain the temperature of the water for a long time. It can hold hot water for up to 12 hours and cold water for up to 24 hours.
The Thermos Bottle has a screw cap with handle. It is leak-proof and spill-proof. This bottle is designed for everyday use, for walking and for home use.
Heat resistance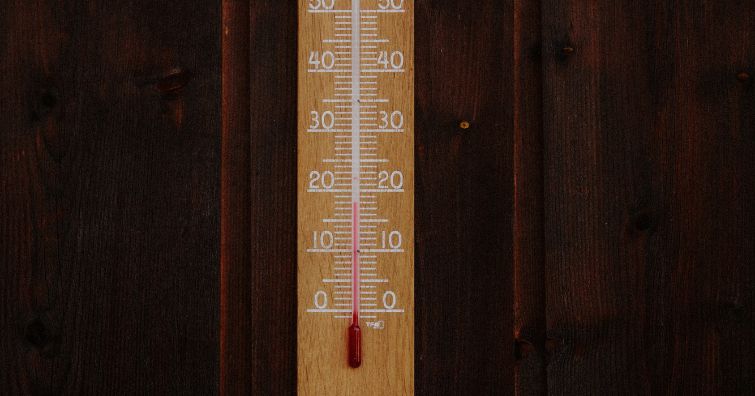 The Thermos Traveler is heat-resistant and can maintain the temperature of the water for a long time, which is very important to me. Personally, I like cold water. When I drink it from glasses or water bottles of other materials, it stays warm over time. That is why I opt for a thermo-bottle, which will keep the water cold. So this thermo-bottle is also good for everyday use in summer.
As far as thermal resistance is concerned, this thermo-bottle coped well. When I went out in minus three degrees, the thermo-bottle kept the water warm for the rest of the time I was outside. Minus three degrees is not the coldest weather, but it is cool enough to allow a cold splash through plastic, glass or other water bottles and keep the water cold.
I can confirm that the bottle is heat-resistant, because when I took it out of the bag, I could not feel that the water in the bottle was hot. This is a big plus, as it is then possible to hold it in the hand, given that it has no handles. Also, my other things in the bag did not stay warm. Of course, sometimes when you are out for a long time, it is nice to be able to warm your hands by holding a warm thermos, but it is just as good to be able to warm up by drinking warm tea.
The only thing that told that the bottle was hot was the cap and the metal hoop underneath, which had become warm.
Easy to carry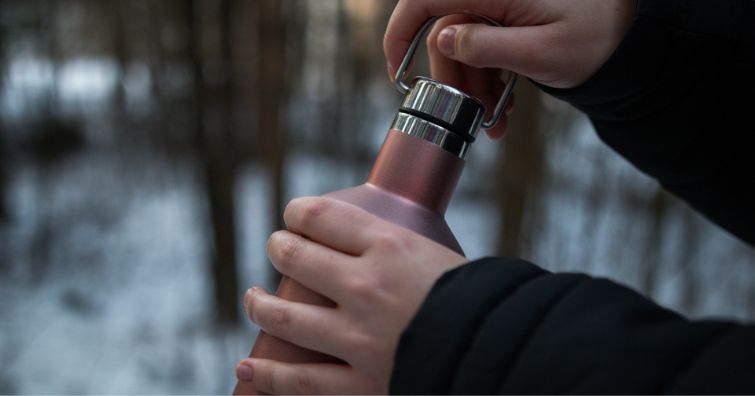 I always have a dilemma between a big or a small bottle. If the water bottle is too small, it needs to be refilled more often. When on the move, there are not many places where you can refill it. However, if the bottle is too big, it takes up a lot of space in my bag.
The Thermos Traveler 750 ml bottle is in the middle. Although I would probably prefer it a little smaller, it's not so big that it doesn't fit in my bag or take up too much space.
A very important feature for water bottles, which is also present in the Thermos Traveler, is the leak-proof seal, so that the bottle is leak-proof. So you can put it compactly in your bag without having to think about it tipping over, spilling or opening. So it's easy to carry.
And the thermo-bottle itself is light in weight (400 g), so it is easy to carry.
Additional pros
The Thermos Traveler cap has a handle that is particularly handy for opening the bottle. Although it would not be a problem to open without it, it is much easier with it because the cap does not slip in your fingers. It can also be attached to a bag if you wish. It will be easier to access and will not take up extra space in the bag.
As the water bottle has a screw cap, it retains heat for longer, which is very useful if you spend a long time outdoors and want your water to stay warm long after you pour it. However, you have to screw it completely open to drink. Thermo bottles that can be opened with one hand may be more convenient for everyday use. Then you have to take into account that the temperature in the bottle will not hold as long.
The Thermos Traveler is a great addition to my everyday life. It has not let me down with unwanted water leaks or changes in water temperature. As well as carrying it with me, I regularly remember to take a drink of water.
There is often a perception that metal bottles are not safe for health. Find out more in Is it safe to drink from metal bottles.
We hope you enjoyed the article and if you are interested to look for another thermos, we suggest you to read our article Best thermos for whole lifetime. Also, check out the review about Stanley thermos and Aladdin thermos.