Romantic films are not just for girls' nights, nor should they be relegated to the first half of February. Whether you are a fan of romantic films or not, there is no denying that every once in a while, everyone likes to snuggle up on the sofa with a glass of wine or coffee in hand and enjoy a film about love, relationships and passion.
If you don't know where to start, we've put together a list of the best romantic films. Some of these choices are comedies, others are dramas. So be prepared and keep tissues nearby for tears.
We have included IMDb ratings for each film in this list, as it remains one of the most prominent film review sites on the internet.
10 Things I Hate About You (1999)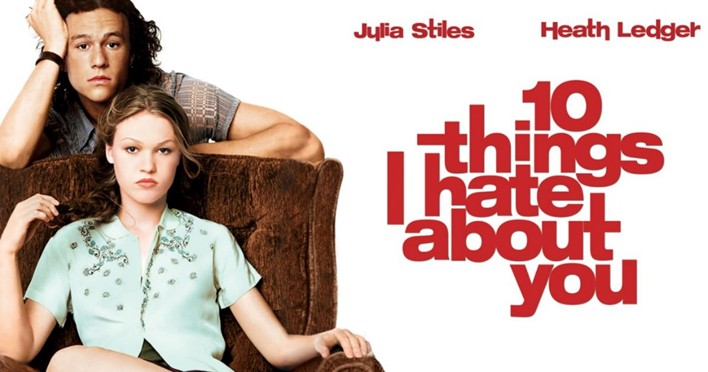 On his first day at his new school, Cameron immediately falls in love with Bianca, the gorgeous girl of his dreams. The only problem is that Bianca is forbidden to go on dates until her bad-tempered older sister, Kate, goes on one too! Trying to solve his problem, Cameron picks the only guy who could be right for Keta: a mysterious bad boy with a nasty reputation!
This witty comedy is a modern adaptation of William Shakespeare's "The Taming of the Shrew". This movie is a wildly entertaining look at the lengths some guys will go to get a date!
IMDb gives 10 Things I Hate About You a rating of 7.3. If you are looking for similar films you might like it:
The Notebook (2004)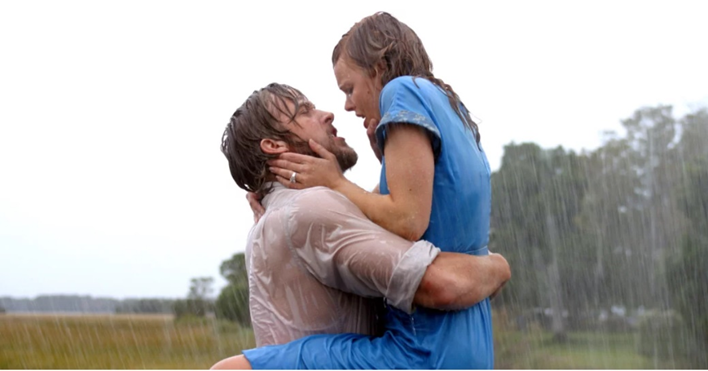 The Notebook begins with a man in a nursing home, reading a story to a woman. The story is about two young lovers, Allie Hamilton and Noah Calhoun, who meet one day at a carnival.
Although the two are falling in love, Allie's parents forbid the relationship and move Allie away. There she meets Lon and becomes engaged. However, Allie still has feelings for Noah.
One day Allie decides to visit Noah to see how he's doing after seeing his picture in the newspaper in front of a house he said he was going to restore. It soon becomes apparent that they have feelings for each other. Allie now has to choose between Lon and Noah.
IMDb gives The Notebook a rating of 7.8. If you liked this one we recommend:
Crazy Rich Asians (2018)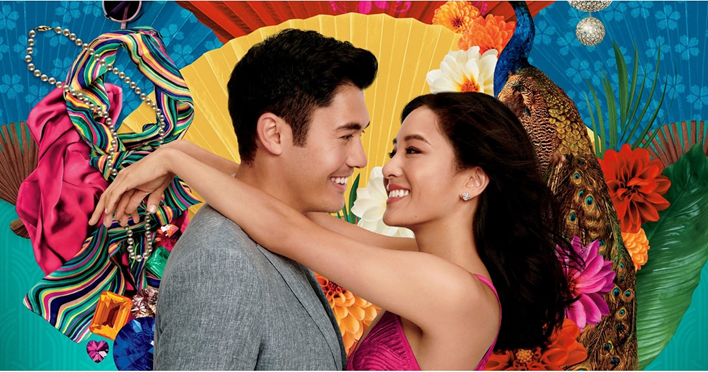 Chinese-American New Yorker Rachel Chu travels to Singapore with her boyfriend Nick Young to attend his best friend's wedding only to discover he comes from one of Asia's most wealthy, prominent families.
A commoner among the social elite, Rachel becomes a target for single women vying for Nick's attention as well as for his judgmental mother Eleanor, who wants nothing more than to break them up.
IMDb gives Crazy Rich Asians a 6.9 rating. If you want to find similar films check out:
Me Before You (2016)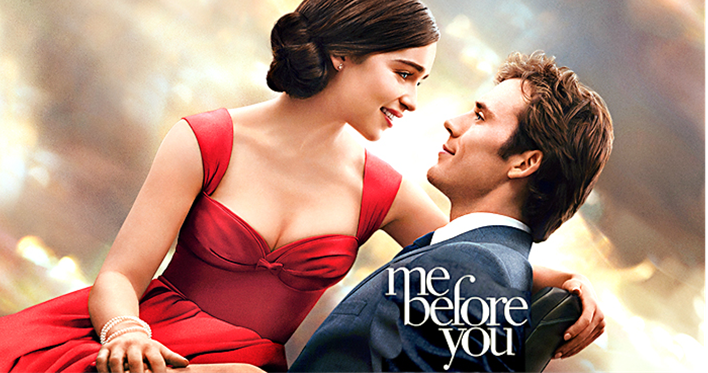 Young and quirky Louisa Clark moves from one job to the next to help her family make ends meet. Her cheerful attitude is put to the test when she becomes a caregiver for Will Traynor.
Will is a young business executive and extreme sports enthusiast whose life was forever changed two years earlier when he was hit by a motorcycle while crossing the street, leaving him almost completely paralyzed.
Will's cynical outlook starts to change when Louisa shows him that life is worth living. As their bond deepens, their lives and hearts change in ways neither one could have imagined.
IMDb gives Me Before You a rating of 7.3. If you are looking for similar films you might like:
How to Lose a Guy in 10 Days (2003)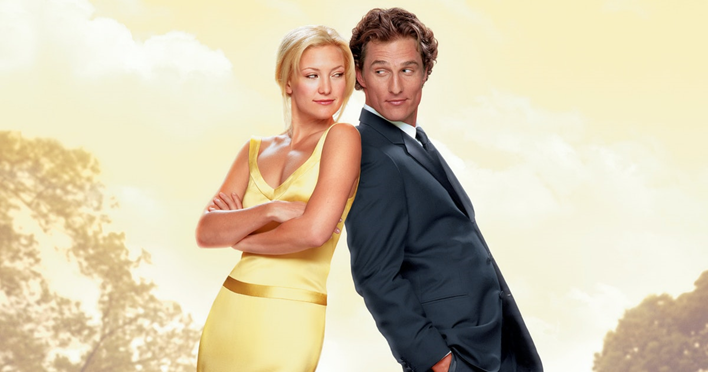 Benjamin Barry is an advertising executive competing with two female co-workers for a major campaign for a diamond merchant. He cuts a deal with his competitors that the account is his if he can make a woman of their choice fall in love with him in 10 days.
In comes Andie Anderson who, in turn, is writing a story on how to lose a guy in 10 days as a bet with her boss to be allowed to write more substantial stories.
With a hidden agenda in each camp, will either party be able to complete their mission?
How to Lose a Guy in 10 Days is rated 6.4 on IMDb. If you liked this one we recommend:
All the Bright Places (2020)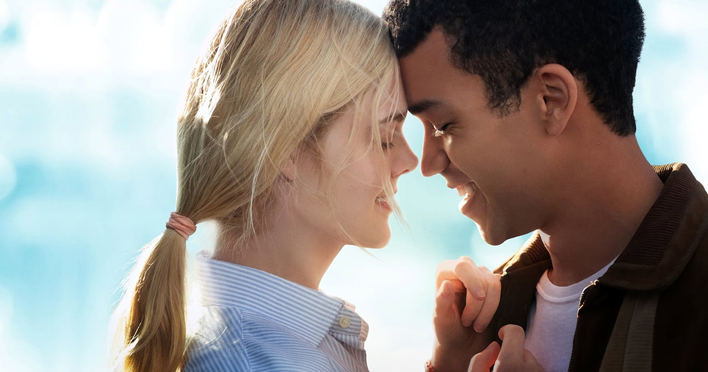 Finch is threatened with expulsion from school because of his unpredictable behaviour, while Violeta, once a social butterfly, is now withdrawn after the sudden death of her sister.
Finch's reputation at school is that of a "dangerous boy", known to knock over desks and start fights out of anger. But thanks to Violet's influence, Finch can finally be seen as a teenager traumatised by the violence of his past.
Both teenagers struggle with the emotional and physical scars of their past. Together they discover that even the smallest moments can make a difference.
IMDb rates All the Bright Places 6.5. If you liked this one we recommend:
Love, Rosie (2014)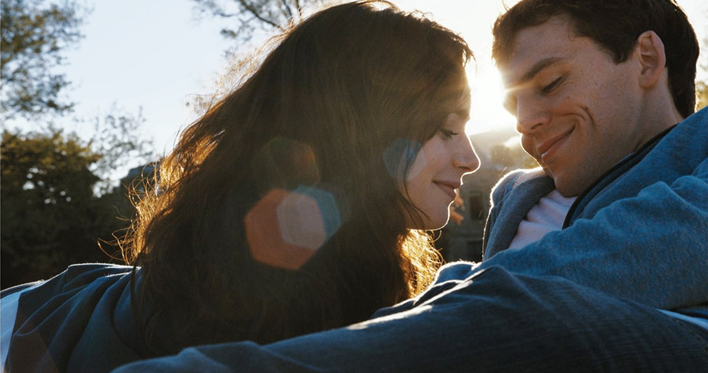 Since they were children Rosie and Alex have been close. They shared music they found, Alex shared his dreams about being inanimate objects, and they plan to head to Boston together as he goes to Harvard, to become a doctor, and she goes to Boston University to study hotel management.
However, one dance leads to a drastic change of plans for Rosie and throws off the shared dreams of her and Alex. Leaving you left to wonder: Will things end with them together, or will too many changes drive them apart?
IMDb rated Love, Rosie with a rating of 6.4. If you're looking for similar films check:
If you're looking for more movie suggestions, take a look at these articles The seven most successful film franchises and Top movies at the cinemas 2022.