A hot drink is the quickest way to warm up in the winter cold. The thermos has been the classic way to keep a drink hot for a long time, but now a relatively new invention is also on the market – the insulated cup.
Both are great companions for people who can't imagine their everyday life without their favourite hot drink – tea or coffee. The main difference between the two is the way the drink is consumed and the temperature of the beverage.
In this article, find out more about the choice between a thermos and a insulated cup.
Thermos – the perfect companion for relaxing in nature
The main advantage of a thermos is its ability to maintain the temperature of the drink for a long period of time. A good quality thermos can keep your tea or coffee hot for at least 12 hours. Ideally even for 24 hours or more. This depends largely on the quality of the thermos, the brand and the size of the thermos.
Read more about which thermos to choose in our article Thermos is a great companion when going outdoors.
A thermos makes sure that you can enjoy your drink from a cup, which is most often its lid as well. The special closing mechanism avoids spills.
Here are some examples of when a thermos is better for you.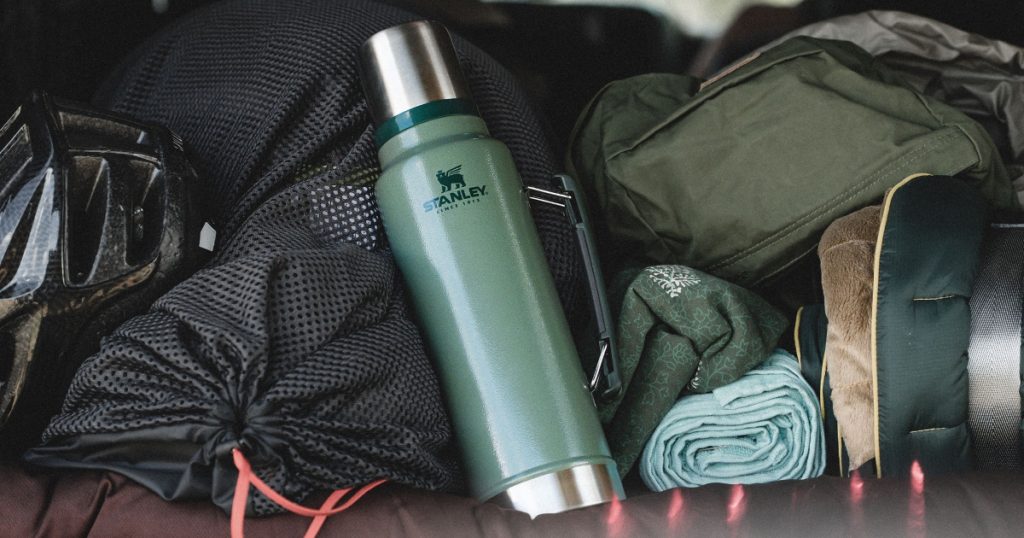 When going fishing
A thermos is useful when you are planning to spend a whole day or maybe even several days in the nature.
One example is fishing, where a good quality thermos will definitely come in handy. Fishing takes patience and a lot of time in peace, quiet and slow motion. In cool weather, a hot drink is a great way to keep you refreshed.
The same applies to other hobbies that require prolonged exposure to nature. This could include animal or mushroom hunting. The drink in the thermos won't get cold even if you've left the house six hours ago.
Going on a hike
Another reason you need the right thermos is a hike. In the situation where you're going for a longer break in nature, for example on a longer hike, you will need a thermos eventually For true nature lovers, hiking is a tradition to be followed – to get going, to recover from the everyday, to enjoy.
Hikers often have the following motto: there is no such thing as unsuitable weather, only unsuitable clothing. So a good thermos will always be part of your travel essentials. Then a hot drink break will be a real treat too.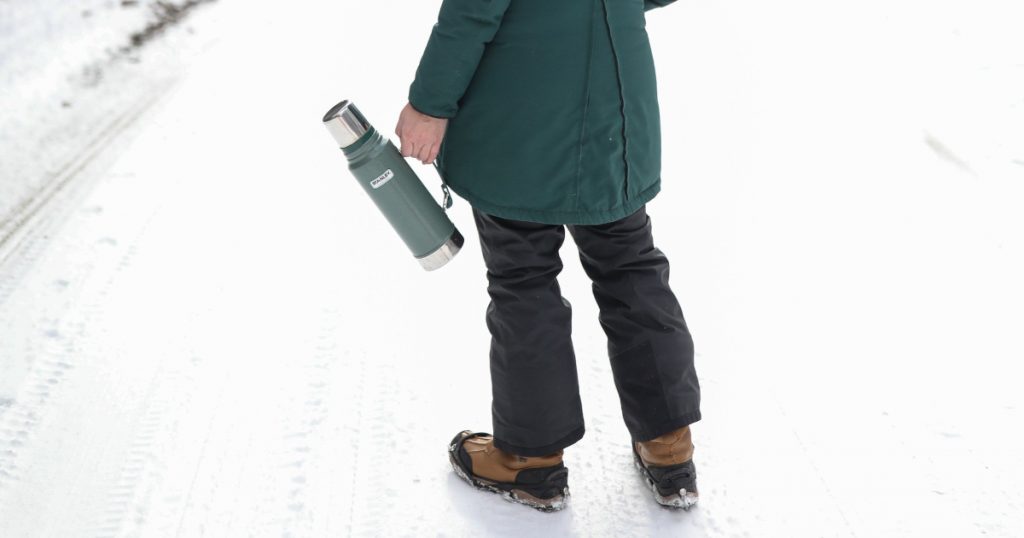 Going on a skiing trip
Being active in winter is another reason to choose a thermos. A trip to the mountain for skiing or snowboarding is a great example. In between the fun, it will be so nice to have your favourite hot drink with a great view of the mountain.
Thermoses are most often chosen during the coldest months because they keep the heat of the drink pretty well. However, we often forget that a thermos is even better at keeping your drink refreshingly cold. This could be especially useful when you want to go outdoors and be active in the summer – boating, swimming, playing sports, etc.
Insulated cup – take your coffee with you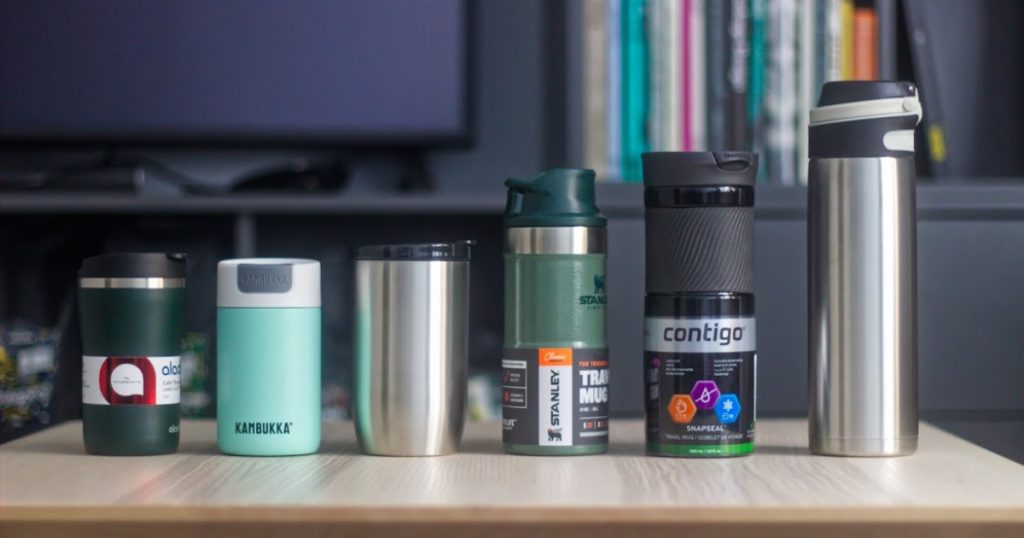 Insulated cup is the perfect companion for shorter walks or other plans. It has a smaller capacity and is designed for those who want to take about one to two coffees or teas with them. Insulated cups can usually keep a drink hot for around 4-8 hours. This again depends on the brand, quality and size.
Insulated cup provides a particularly convenient drinking mechanism. They have an opening cap and a place to drink without spilling. Often, insulated cups have more closure mechanisms. However, this is something you need to learn and remember to avoid leaks.
In any case, an insulated cup is a great choice when you want to keep drinking your favorite drink after you leave home.
On the way to work
Many of us really can't imagine starting the morning without coffee or tea. It is, however, an excellent way to wake up the body and prepare for the day ahead. However, it's also possible to oversleep and be late – and then you don't have time to have a hot drink. A thermos provides an easy way to take it on the go.
At home, you can prepare your own hot drink and pour it into the insulated cup. This allows you to enjoy your coffee on the go or when you get to work. No need to worry about having only 20 minutes to empty your drink.
On a car trip
Most insulated cups are designed to fit perfectly into the cup holder of your car. That way you can take the car for a drive and sip your coffee or tea without a care in the world. Most manufacturers have also thought about the safety aspect, so that you can easily open the insulated cup with one hand.
By choosing an insulated cup, you will not only help the environment but also your wallet Imagine, when you are driving, you can pop into a petrol station for a coffee, where you can often get a discount on coffee or tea if you come with your own mug.
For a longer walk
And finally, an insulated cup is your best friend when you want to stretch your legs and go for a longer walk in the cooler weather. In this case, taking a thermos with you is not handy as they are often quite heavy, but insulated cup should be the right size so that it is not heavy to carry.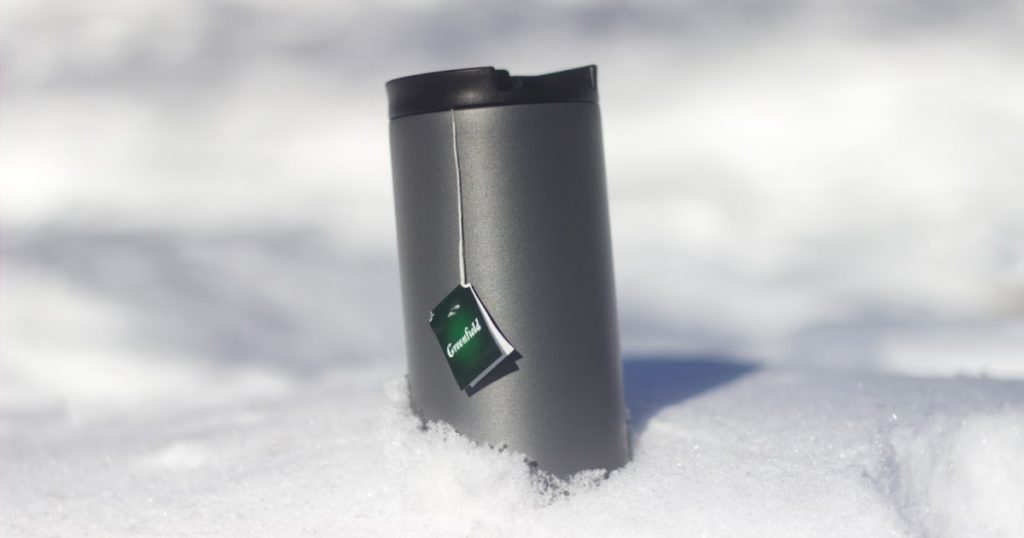 Thermos or insulated cup. What will you choose?
In this article, we've found that a thermos is suitable for relaxing in nature and for longer trips. It's a great gadget that won't let you down throughout the day. And an insulated cup is perfect for those who want to continue drinking coffee or tea when they leave the house. It will keep your drink hot for several hours, but not as long as a thermos.
What will your choice be? If we have to choose, we think the first purchase should be a thermos. Its will not disappoint, so it will be useful in any case. But if you already have a thermos, then a an insulated cup is an excellent addition to your everyday gadgets.
If you want to find something in between the two, we recommend a thermo-bottle. You can read more about it in the article Thermo bottle review : Thermos Traveler