This scorching summer served as a wonderful reminder of how vital water is in our lives. I won't lie, my attempts to drink more water throughout the day have yielded inconsistent results. As a result, I've been seeking for a strategy to develop the daily habit of drinking more water.
That's how I learned about the Slovenian company Equa. Combining the words "eco" and "aqua," which represent brand's main ideals – the environment, created the name. Equa uses environmentally friendly, sustainable materials to create its products. This is one of the reasons I discarded the plastic bottle in favor of a sturdy alternative that would last for many years.
In this article, I will review my experience with the Equa Timeless water bottle.
Design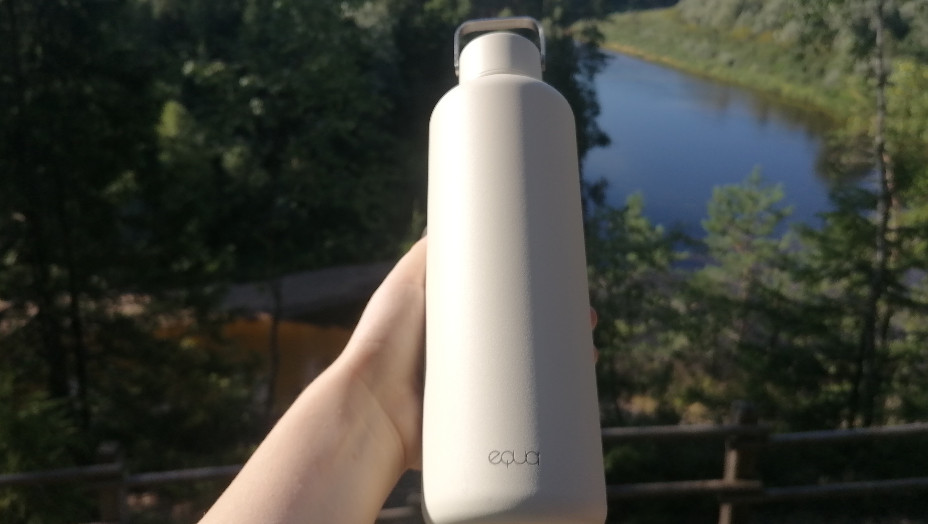 The EQUA Timeless bottle design seems to suit everyone. Clean, minimalistic design that complements the workplace well and does not "leap" out at the viewer.Although the name "Timeless" has several potential meanings, it works well in terms of design.Even if some trends do not last long in the "market," I believe that a laconic design like this transcends passing "trends."
However, EQUA also provides the option to purchase several attractive coverings, such as those with a marble print, if you ever grow weary of the bottle's appearance.
Despite its size, the bottle does not appear particularly large or hefty because it only weighs 243 grams. This series comes in a variety of colors, including white, black, grey, green, and metallic. The bottle has a non-slip coating attached to its base, therefore it is very stable when placed on surfaces.
The matte outside body feels good to the touch. The bottle itself is made from stainless steel. The bottle doesn't distort, so you don't have to worry if you accidentally drop it or bump it against something.
Volume
Of course, the volume is one of the most crucial factors to consider when selecting a water bottle. EQUA Timeless contains a whole liter of water. Because it doesn't need to be refilled frequently, it is incredibly useful whether you're out and about, whether you're walking or at the gym.
Additionally, it's convenient to not have to worry about frequently refilling the bottle when working from home. This series also comes in a 600ml size, but I would advise others to go with the bigger one, especially if you intend to drink a lot of water every day.
Cleaning
The EQUA Timeless bottle, according to the manufacturers, is dishwasher safe, but the cap needs to be hand washed. I was unable to test this benefit because I don't have a dishwasher at home.
However, since the bottle is easy to care for even by hand washing, not having a dishwasher is not a problem.
Hermetic cap with handle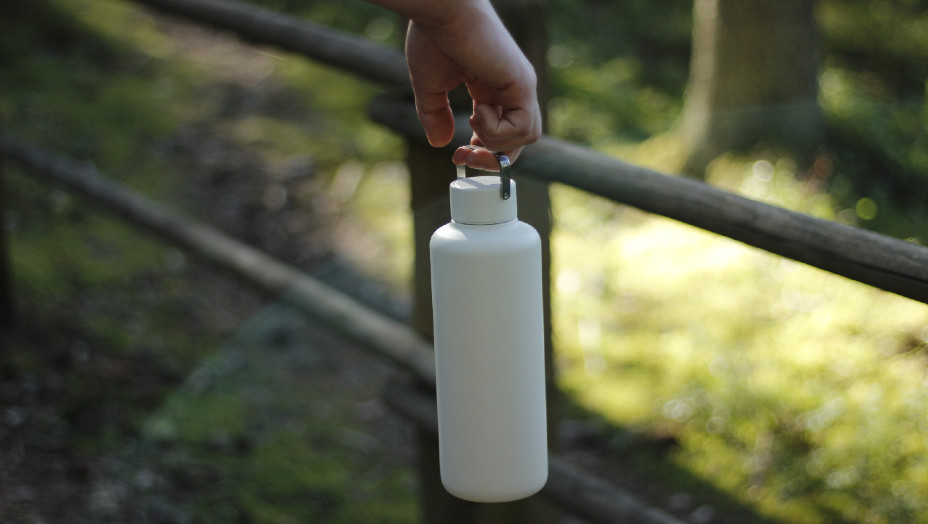 An airtight cap is among the most crucial components. Because you can rely on the bottle, you can carry it in a bag without worrying about the water leaking out.
Since I don't always have a bag to carry the bottle in, the handle was essential to me. The handle is very useful while I'm traveling or going for walks outside.
Overall, I'm happy with my decision and would recommend others to do the same. A wise move if you want to give your health and the environment more consideration and avoid leaving behind needless plastic "mountains."
EQUA Timeless water bottle is a great companion in summer and the warm months of the year. But when the temperature drops a good insulated mug will keep your drinks toasty all day long. Check out our Stanley insulated travel mug review for more information.