Communication is incredibly important in almost any work environment. Whether it's between employees or customers, effective conversation is crucial to resolving conflicts and achieving goals. To prove the point, we have decided to compile famous quotes about communication in the workplace.
Without communication, it's almost impossible to collaborate effectively. To remind you of the fact, in this blog post, we'll explore the importance of communication at the workplace. Keep reading to learn more!
Why is communication important at the workplace?
Communication is incredibly important for employee morale. When employees are properly communicated with, they feel valued and satisfied with their workplace. If employees aren't communicated with, they may become frustrated and unproductive.
Communicating with employees can be particularly challenging when it comes to remote workers. However, communication is vital when it comes to creating a productive workplace. When working remotely, employers can face a number of obstacles when it comes to communication.
For example, employers may find it difficult to keep remote teams on the same page. In addition, remote teams may find it difficult to stay focused and productive, which can interrupt workflow and hurt productivity. However, employers can overcome these obstacles with effective communication.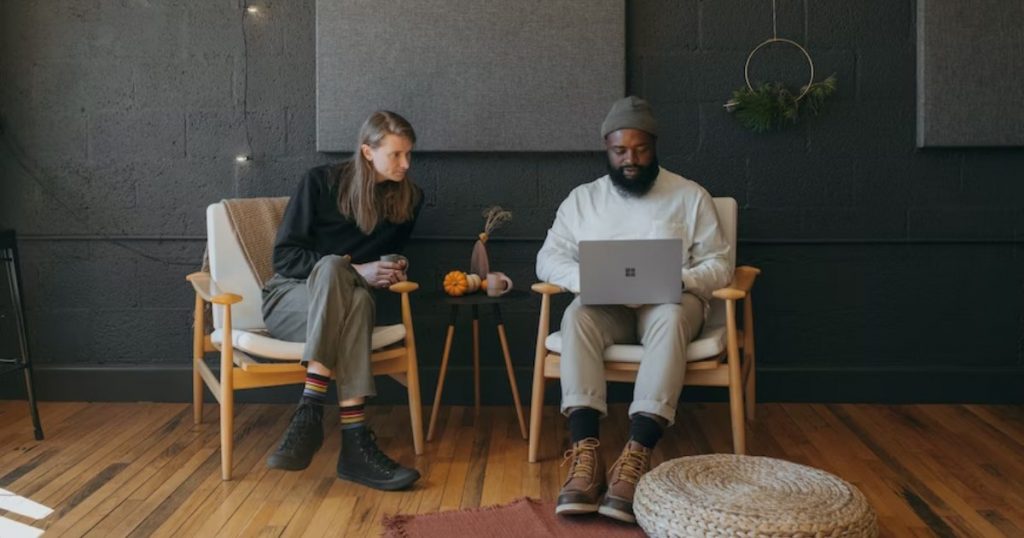 Quotes about communication to inspire your team
Here are some inspiring and true quotes about communication in the workplace.
The most important thing in communication is to hear what isn't being said.

Peter F. Drucker
The first quote is by Peter Ferdinand Drucker who was an Austrian-American author, educator, and management consultant whose works helped provide the theoretical and operational groundwork for the contemporary commercial company.
In addition, he was a pioneer in the establishment of management education. He is renowned as "the inventor of contemporary management" and is credited with creating the idea of management by objectives and self-control.
To effectively communicate, we must realize that we are all different in the way we perceive the world and use this understanding as a guide to our communication with others.

Anthony Robbins
The next quote is by Anthony Robbins. He is an author, coach, lecturer, and philanthropist from the United States. His infomercials, seminars, and self-help books are well known around the world.
Communication is a skill that you can learn. It's like riding a bicycle or typing. If you're willing to work at it, you can rapidly improve the quality of every part of your life.

Brian Tracy
The next quote is from a self-development author and motivational speaker of Canadian and American descent, Brian Tracy. He has written more than eighty works, many of which have been translated into several languages. He highlights the fact that communication is a skill that can be taught and practiced.
Of all the life skills available to us, communication is perhaps the most empowering.

Bret Morrison
The voice of the enigmatic champion of law and order on radio drama The Shadow made American actor Bret Morrison famous worldwide. He was also well-liked as a cabaret performer.
The more elaborate our means of communication, the less we communicate.

Joseph Priestley
English chemist, natural philosopher, separatist theologian, grammarian, multi-subject teacher, and liberal political thinker Joseph Priestley FRS. He wrote more than 150 books, experimented with electricity, and engaged in other scientific pursuits.
He was close friends with Benjamin Franklin and collaborated closely with him on electrical experimentation.
Check out our other related articles such as Company culture quotes and Apt company culture questions.