Finding gifts for men can be hard at times however when you want to give something to your boyfriend it is a little bit easier. At times like that you just have to focus more on finding something meaningful, adorable, romantic and maybe even a little funny. If you're looking for gift ideas for boyfriend, you will find some here.
In this article we have put together some interesting and fun gifts for boyfriend. Some are from our beloved Etsy platform, and some are just ideas that you can fulfill later on.
Happy gift hunting!
Memory book of both of you
Starting off with a cute and adorable gift idea is a memory book of both of you. That is a perfect gift idea for your boyfriend both for his birthday and for your anniversary. A memory book can be anything you'd like for it to be. It can contain photos from fun memories, maybe some quotes or talks you've had, concerts you've been to etc.
The most special part about this gift is that you make it yourself. Every piece of memory will be that much more special when you've put in your own time and effort in it. Personalized gifts are the best way to show the other person that you care about them a lot.
Photo constructor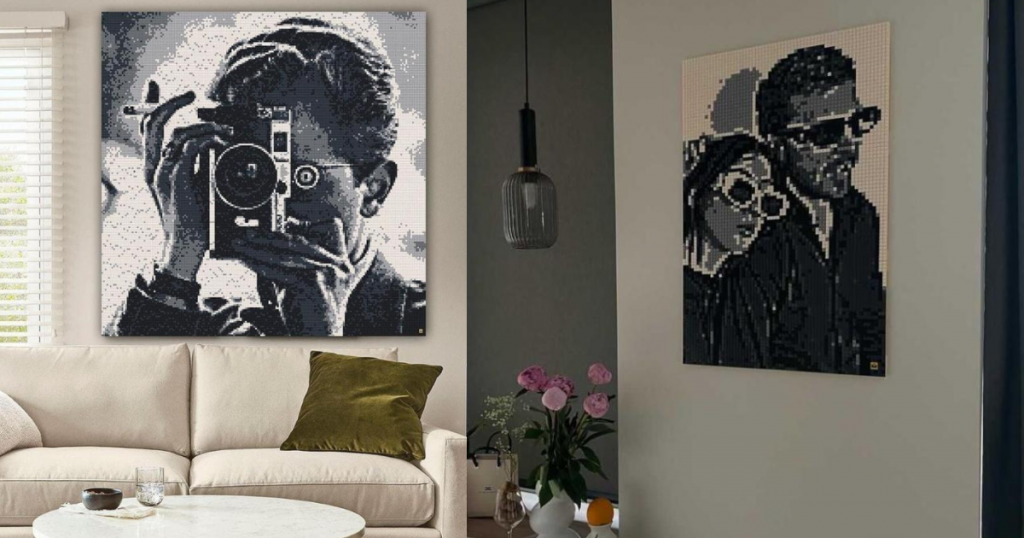 Personalized gifts are always the best. With the unique and original MOZABRICK photo constructor, you can create your own art based on the photo of your choice. And best of all, this photo builder can be reused – as many times as you like.
This is the perfect and lovely gift for your boyfriend. It will not only give a beautiful photo, in an original and personalised way, but also a creative activity – that you can do together. Quality time will be spent, resulting in a lovely, unique photography.
A romantic picnic
Thinking of gift ideas for boyfriend, food is a good thing to keep in mind. We are sure your boyfriend loves to eat tasty foods therefore you can make a gift out of it. Combine great food, drinks and a beautiful place with both of your company. A romantic picnic is all set and a great evening is guaranteed.
This of course works only if you live in a warm place where the weather does allow for picnics to happen at the time of your need. The only thing that's left to do is to find a good spot for the picnic. Maybe your guy loves the beach or maybe the quiet of some beautiful meadow or forest. Either way, the surprise will be amazing.
Personalized art piece
Personalized gifts are always the best both to give and to receive. That is why you will find a few of those in the list of gift ideas for boyfriend in this article. So a lot of couples have their song. It's usually a specific song that brings some special memories, maybe from the first date, maybe from a specific concert or something.
Either way this song is special to both of you. That is where this personalized gift comes in. This personalized glass art is a way to make the song truly yours. You will choose a song and put a photo of both of you next to it from a Spotify player. It is a very unique gift idea that will also look beautiful on the shelf.
SPA getaway trip
SPA is the best gift to receive. It can be taken as a sign that you've worked hard enough, now it's time to relax and give yourself much needed and deserved rest. And the best part about relaxing is doing it with the person you want to spend the most time with. Therefore a SPA getaway trip for you both together could be an amazing surprise.
SPA centers are really good at making everybody relax, that is their job. So you both will be able to choose procedures to enjoy, maybe do a couple's massages, swim in the pool, take bubble baths, get room service and all of that fun stuff. Besides, SPA centers are usually at very beautiful locations.
Morse code bracelet for him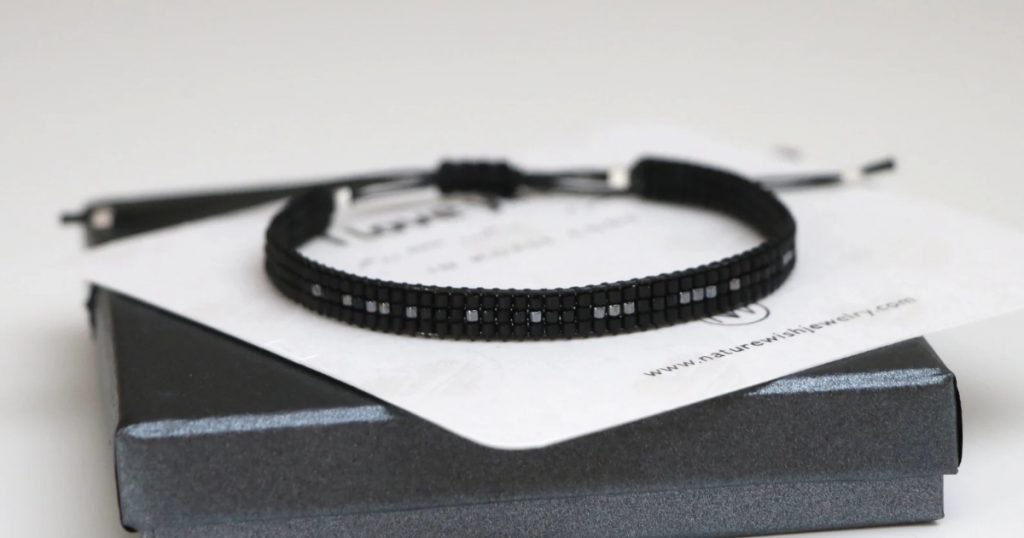 If your boyfriend loves wearing jewelry then this piece could be both fun and very meaningful. This morse code bracelet makes it a fun way to tell your boyfriend something special. Not many people these days know morse code therefore nobody will be able to understand the secret message on the bracelet.
Besides all that, the bracelet itself looks very cool and stylish. It is made in a minimalistic style that feels very timeless. Your boyfriend will be able to wear it for a long time.
Date idea card game for couples
A very fun concept we have come around is couples's games. They usually come in the form of play cards that either make you do something or make you ask something. This exact game that we found is called a WE DO Game. It is based on activities that a couple can do together – go on different kinds of fun dates.
The whole game itself contains 25 different cards which means there are in total 25 date ideas for the couple. It could be so fun to go through them together and go on these dates. This kind of game is perfect for those who are still trying to get to know each other. In the other case – this game would be perfect to spice up the relationship. How fun!
Handwritten letters to open later
Another cute gift idea for your boyfriend that would mean a lot to him could be a handwritten note. It could be an adorable letter that you take your time to write. Make sure you let him know how much he means to you and why you wanted to write this letter to him.
You can get creative with this gift and make notes for a specific occasion. For example, take an empty box or jar and stuff it with tiny handwritten notes of jokes for when he feels low. Or maybe make your own game of previously mentioned date ideas and stuff them into a jar. When you both are out of ideas, this gift will come in quite handy.
Personalized key chain photo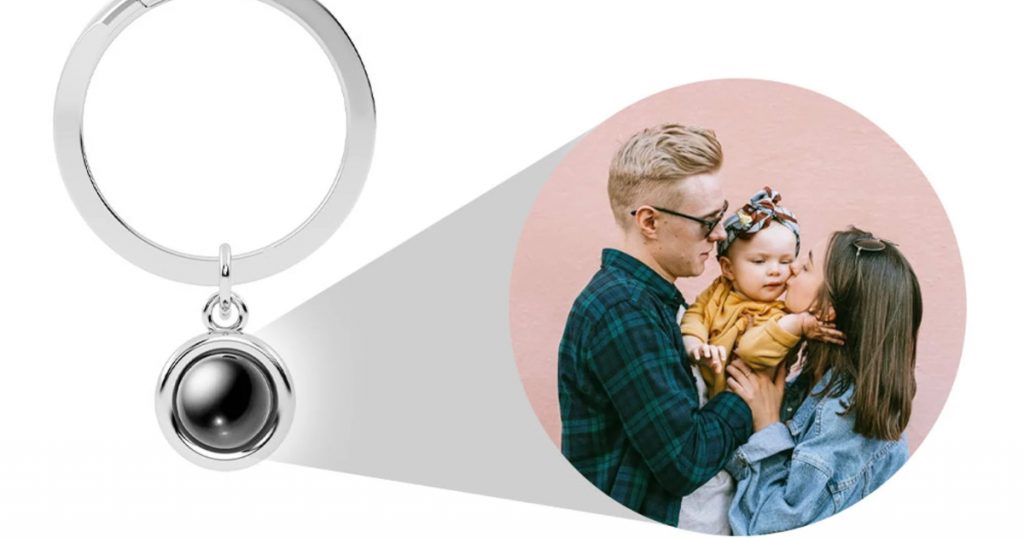 Another adorable and meaningful gift idea is this key chain that holds a personalized photo inside of it. This is a very creative gift idea that would be perfect for your other half. Similar to the previously mentioned morsecode bracelet, this key chain will be a secret to anyone else.
It looks very simple and minimalistic from side however inside it holds a dear memory to your boyfriend. Since keys are something we always hold with us everywhere we go, this is a perfectly meaningful gift to always have with you.
Funny take out dice game
It is a well known internet joke at this point that girlfriends never know where to go out to eat. There are so many options that at times it can be very overwhelming and hard to decide –is it a pizza night, is it a sushi takeout night? If you are also one of those people who cannot decide, then your boyfriend will probably be very happy to receive this gift idea.
This fun take out dice game is perfect for situations where you have zero clue what to eat today. The seller offers a wide range of choices for the dice to pick. You can choose the one with foods you both love the most. That way you will always get something you both want to eat and it will be fun. There is just something about not having to choose directly yourself, isn't there?
A fun escape room experience together
Escape rooms are an exciting activity that is done in groups of usually two to four people. They are also called quests at some places, because the essence of the game is to get out of a closed room within one hour. To do this, you need to follow various instructions, solve puzzles, look for keys and come up with an answer on how to escape from the room.
If your boyfriend loves mind puzzles and getting creative then this kind of activity would be very fun for you two to enjoy. Escape rooms can be done with 2 people too, but keep in mind that you will have to work harder to make it in time to get out.
Anniversary sky night gift
Another romantic gift idea is this beautiful anniversary sky night gift. So there is a way to find out just how the stars were aligned on a specific date. This Etsy seller offers to find out how the stars looked on a specific night of your request. Maybe it was your first date, a special trip, first kiss or first anniversary. Anything goes!
Once you have the date, a photo of the way stars looked at that specific night makes this beautiful art piece. If you're looking for fun and adorable ways to surprise your boyfriend for the anniversary then this kind of gift will be just perfect. A constant reminder of how beautiful life is when you have your person right beside you.
Plane tickets to somewhere fun
Traveling today is easier than ever – moreover, it is not only very accessible but also necessary. Traveling opens up a new way of thinking, allows you to see things from a different point of view, have an interesting time, learn something new, and see very beautiful places. And to do it together with your loved ones – even better.
A trip to an unfamiliar country could be a great gift for a couple – a way to spend time together, discovering a new culture and beautiful places. You both could have so much fun together exploring a totally different culture, country or maybe even just a state.
Adventure map for you both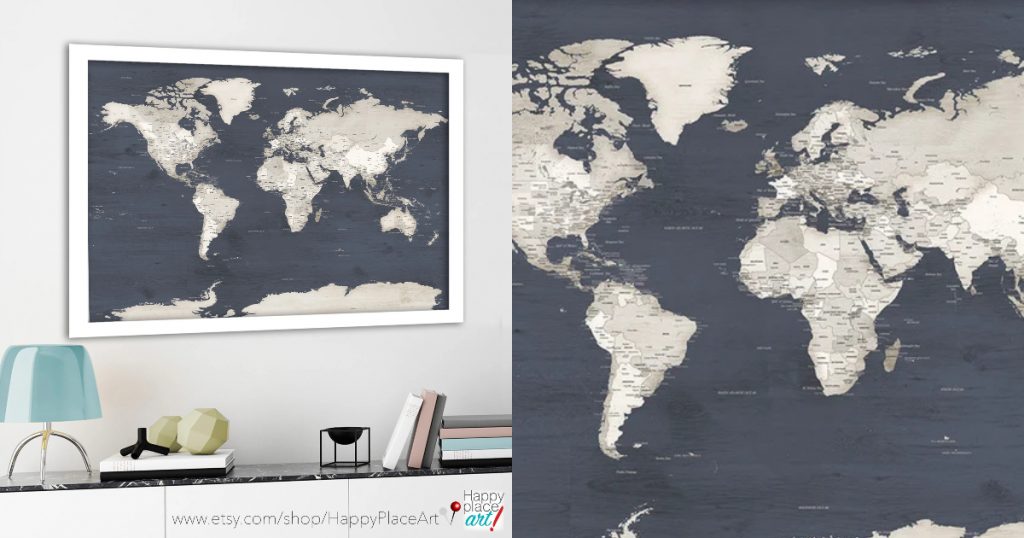 For a couple who loves traveling together this is an amazing gift choice. If you want to give your boyfriend something to remember both of your traveling for, this adventure map is the perfect choice.
You will be able to check all the places you both have been together to. This kind of visual representation is both rewarding and motivating. It will inspire you both to go travel even more in your free time and go for fun adventures.
Hopefully you've enjoyed these gift ideas for boyfriend and now have a clue on how to surprise him!
If not, check out our other gift idea articles such as Experience gift ideas.