The celebration of birthdays is always an important time stamp, especially if you're celebrating yet another decade. In this article we have compiled 40th birthday gift ideas for men who are both practical and adventurous.
The big 40 year mark is an amazing time to remind your man that he can take some time off work and do something truly fun. In this article you will find some fun adventures as well as practical everyday things for those who already seem to have it all.
In the article you will find these kinds of gifts:
Hopefully you find a cool and unique present for any man in your life – brother, friend, boyfriend or husband.
Practical gifts for men
Finding gifts for men can be tricky, especially if you do not know quite well what kinds of gifts your birthday boy would like to receive. Therefore the best 40th birthday gift ideas are those that are practical gifts – something useful for his everyday life.
A classic watch
If you're on the lookout for some 40th birthday gift ideas for a man who is very practical then perhaps an elegant wrist watch is a good option. That is a classical gift idea to receive from your loved ones Especially if you know that your man appreciates gifts that are expensive and also of high quality.
To make the gift even more special, we found a wood watch on Etsy. It is made from wood and a complete work of art. This watch is handmade which will make it feel very unique and elegant at the same time. To own such craftsmanship and wear it on a daily basis is very pleasant and definitely an honor too.
Personalized leather wallet
Coming back to practical 40th birthday gift ideas for men there is a unique and handmade leather wallet. A money wallet is an accessory that every man will need in his life, besides, not only once cause they wear off over time. So if you've noticed your man's wallet becoming kind of loose and worn off, it is time for a new one.
For those men who already seem to have it all, it is hard to get them a gift for birthdays. You can only spot what they truly need and manage to buy it before they do. So to make this gift special, choose a personalized leather wallet as seen in the photo. It shows so much more care if you take extra time to order a custom wallet.
Noise canceling headphones
Men often like using different kinds of gadgets in their everyday life. To be honest these days I feel like everybody does so it is always a good gift choice. Especially if you know that your man needs something specific, such as noise canceling headphones. They make sure that when worn you cannot hear a thing that you don't want to.
Noise canceling headphones can be very useful for a man who struggles to focus on his work or does so in a very loud setting. This kind of gift will be useful and help him greatly with maintaining focus on the tasks that matter. He will surely appreciate such a gift, especially chosen from a trustworthy brand of high quality.
A special wine selection
Grabbing a bottle of wine is a great last minute gift idea that is a classic choice at this point. And while it is a fun choice when you have suddenly been invited to a party, it is always better to take more time on your present. So here is a variation that still includes wine but in a more special way.
Wine selection could be made by you or chosen by a brand that does this specifically. Nowadays there are many services that do this – they compile gift baskets or simply sets of different kinds of wine based on what taste you love the most.
If you know your guy's preference, then this would be a fun gift. If you don't – go for white wines as they are more likely to be soft and tasty.
Personalized grilling tools
If your man is truly a master of grilling some amazing BBQ, then maybe you should treat him as one. If you're throwing a BBQ party and want everybody to experience the skills he will share, get him a gift of these awesome custom BBQ tools in the wooden box. Everything that is custom just feels so much better and more unique – because it is.
A true BBQ master must have his own tools and a special place to put them as well. This box is created from bamboo wood, the tool handles are too. Such a simple gift yet very effective and practical. Those who love receiving gifts for their everyday life with a touch of personalization will love this.
We have compiled a list of different kinds of grilling tools to consider as a gift in the article Personalized grilling tools.
Unique whiskey glass set
We previously mentioned wine but maybe your birthday boy is more of a whiskey kind of guy. Then a completely different gift idea arises – some cool and original shaped whiskey glass set. The one seen in the photos above is from Etsy, these golf ball whiskey glasses are such a fun option. A true golfer will definitely love them.
Besides, whiskey glasses are a good decoration option too. First of all, you never know when somebody might be coming over and you'd want to offer them a drink. Second of all, whiskey glasses are always associated with such elegance and mystery. Just a set of these in your home office or so would look very cool.
A new golf set
Golfing is an amazing hobby that often gets picked up by men. If your man is no exception, then you might want to give him his own golfing set. That is – if he does not have one yet. Maybe this is just a fresh hobby that is still just being slowly started. Then your man will be happy to receive such a fun and useful gift for his birthday.
A warning might come in handy that golf sets can be very expensive. The quality truly matters in these tools so you might want to not save the money on this one. It's worth doing some research and finding the best options for your new golf player.
A good tool kit
We all have men in our life that are simple guys who don't need much. Those are often the dads who love spending their free time in their garage or their so-called man cave. They love to be useful by fixing things around the house, always trying to look for some new projects and solutions so they can keep their hands busy.
If your guy sounds just the same and you happen to be looking for a gift for him, maybe a fresh and new tool kit can be an awesome gift idea. Maybe the time to replace all the old and rusty tools has finally come. And besides, just think of how much easier it will be for your man to participate in some new projects with these fresh tools.
Record player
However if your man is a romantic at heart also practically, he might enjoy listening to his favorite music in a completely new and old way. A record player is an amazing gift nowadays. It is a classic that for a wild reason not a lot of people have at their homes. So if your guy loves music and of high quality, then a record player could be amazing.
Needless to say, the record player of your choice will look so cool and sophisticated in the interior of your home too. And if your guy already has a record player, a good alternative to this gift are some new records for him to play. Maybe you can find some modern records of his favorite band of all time, for example.
Everyday sports watch
A good sports watch is a great gadget for keeping you active, healthy and motivated throughout your everyday life. Modern sports watches can record a wide range of different kinds of data, including your daily steps, manage your workout and active levels, keep track of your sleep and stress levels, measure heart rate etc.
If your man has recently shown interest in starting to be more active in his everyday life, a sports watch could be a useful companion. It is very interesting to keep a track of your activity and look back on it. It might be very motivating to compete with yourself – your own goals and progresses during the workouts.
A useful gift card
Another useful gift idea is a gift card. Before you think to yourself that it is too boring and simple, let us explain. Gift cards are an amazing choice when you do not know what to get somebody and you do not want to get them a wrong gift. For example, you might know that your guy needs a new sports watch but you don't want to get him one he dislikes.
There are so many different kinds of gift cards so your options are truly endless. Besides, you can always get your man a gift card in a place that offers a wide range of products. If he loves to game, give him an xbox gift card. If he needs a new watch, give him a gift card in a wide range department store. And the best of all – he will end up loving his gift.
An exclusive lighter
If your man is a smoker then a lighter is something he always has with him. Similarly to having an elegant pen at the office or a high quality leather wallet, a lighter is also an important everyday accessory. It tells a lot about a man based on the gadgets and accessories he uses during his everyday life. So a cool gift idea could be a unique lighter.
The one you see in the photo above is from Etsy, it is a Sisuman lighter. The fact that it is made from steel will guarantee high quality and durability. Since lighters are most often simply kept in pockets, durability is important. Besides, the steel finish also makes the lighter look elegant and of high quality.
A personalized flask
A flask is a gift idea that is the most suitable for men. However even this gift idea isn't so basic as it might seem as we have found the most worthy one. This flask is personalized and handcrafted from Etsy, of course. This personalized hip flask will be a perfect gift for your 40th birthday man's party.
The seller has a wide range of colors to choose from. You can personalize this gift by picking your man's initial letter. It is such a simple detail yet makes you feel very special, as if the gift was made only for you and nobody else. Which is true in this case. The flask itself is made from stainless steel and the top coat is from leather. High quality and a personalized touch. 
Personalized caricature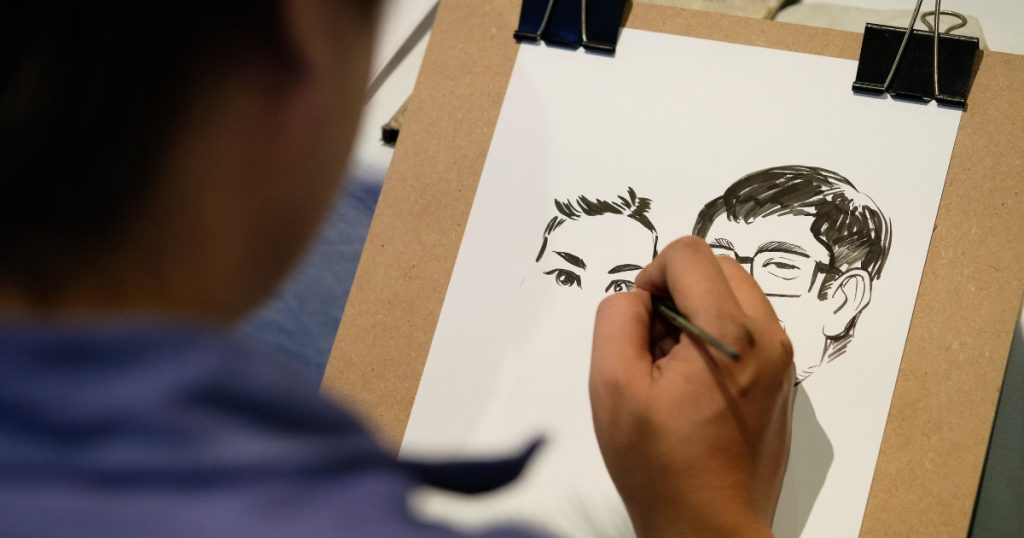 While looking for 40th birthday gift ideas, something fun might be a caricature. This choice of gift will allow the recipient to laugh at himself a little and experience positive emotions. Some say that laughter is the best medicine so may your man live a long and happy life!
A personalized caricature will be a gift that will surprise and please the recipient at the same time. Anyone with a great sense of humor will be able to appreciate this kind of gift.
Fun experience gifts
If your man seems to already have everything that he could ever need, then practical gifts might not be it. A fun adventure, however, seems like the second best gift option. Think of what your man loves doing the most, and make it fun!
Flight with a hot air balloon
A flight with a hot air balloon is an unimaginable adventure that everybody should try at least once in their lifetime. If your man has ever dreamt about flying in the sky like a bird, this is the chance to give him that opportunity.
Flying with a hot air balloon is totally safe, besides, the whole thing isn't as scary as it might seem at first. The takeoff is very gentle and slow, therefore you can barely see the difference at first. And then you're up there in the sky, drifting through the clouds and enjoying the peacefulness of nature. It's a beautiful adventure to go on.
Fun VR experience
While virtual reality has been around for years now, still not everybody has tried it out for themselves. What is so fun about virtual reality are the endless options of entertainment. You can play games with VR glasses, jump out of planes (in the virtual reality world, of course) and do the craziest things imaginable.
If your guy desperately wants to do something fun and try out a new activity, virtual reality is the thing to do. One cool idea is to try racing in a sports car through VR glasses. That is a great gift idea for any F1 fan, for example. The birthday guy will feel as if he is on the track in real life, speeding in a fancy sports car. So fun!
A cross motorcycle ride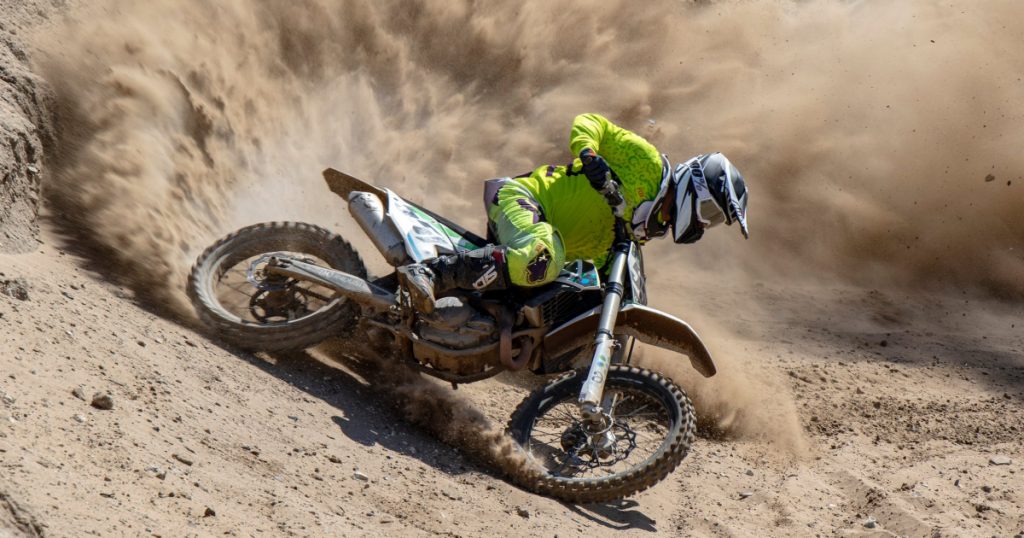 If your man is into adrenaline and fun sports activities, then a cool experience gift could be giving him a day off to enjoy some motorsport. A ride on a cross motorcycle is a fun adventure that will let him enjoy speed and have a good time to remember. That is a great way to let go and go a little bit crazy.
This adventure of course is an outdoors one, besides, you do not have to have any experience to participate. Anybody can ride a cross motorcycle, there are experienced professionals who will instruct and give some tips on how to have the best time out there. This experience gift is definitely one to look into.
A game of curling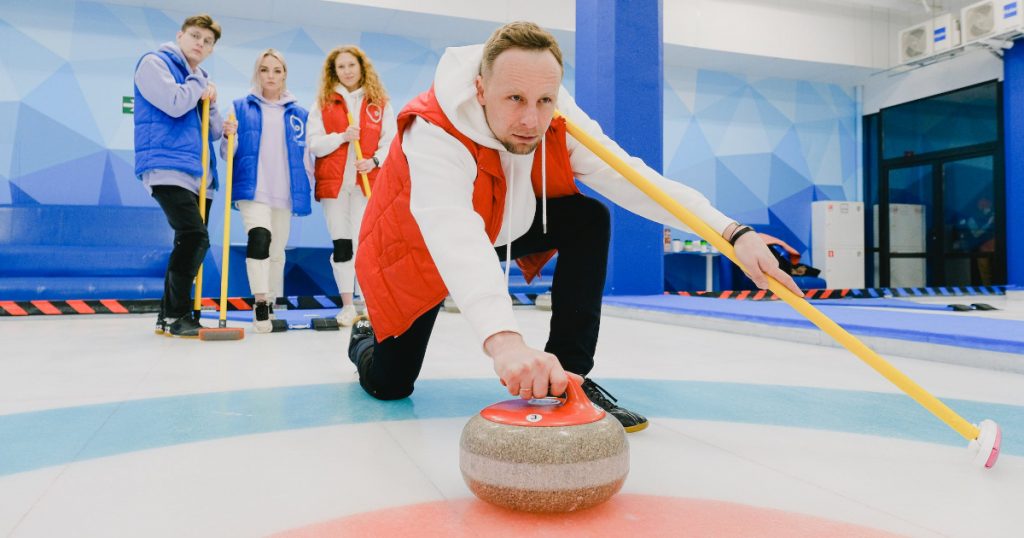 Another amazing one from 40th birthday gift ideas is a game of curling. If everything already seems tried out, and there are no ideas on how to surprise a loved one on the holidays, then a curling game will be the right choice. It will be perfect for a sports activity that the recipient of the gift will be able to engage in during the winter.
This game will give the recipient of the gift new, unprecedented skills, as well as help to gain positive emotions about the time spent on the playing field. Perhaps this gift will open a new door, a new hobby for the recipient.
Adrenaline filling water sport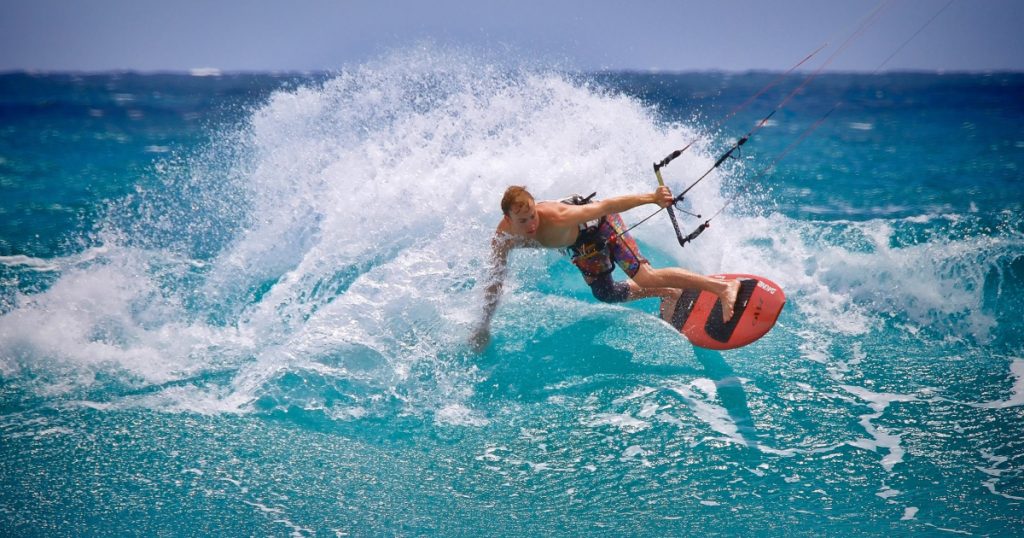 Another fun gift that will leave your man with an amazing adrenaline high is any water sport. If his birthday so happens to be in the summertime – or if summertime is an all year around kind of thing where he lives – even better.
It is never too late to try something for the first time, especially when it comes to fun water sports. Maybe your man has mostly been very responsible and reserved, and is finally ready to let go a little. In that case such water sports as wakeboarding, jet skiing, water boarding or anyting else will be an amazing time!
A ride in a super car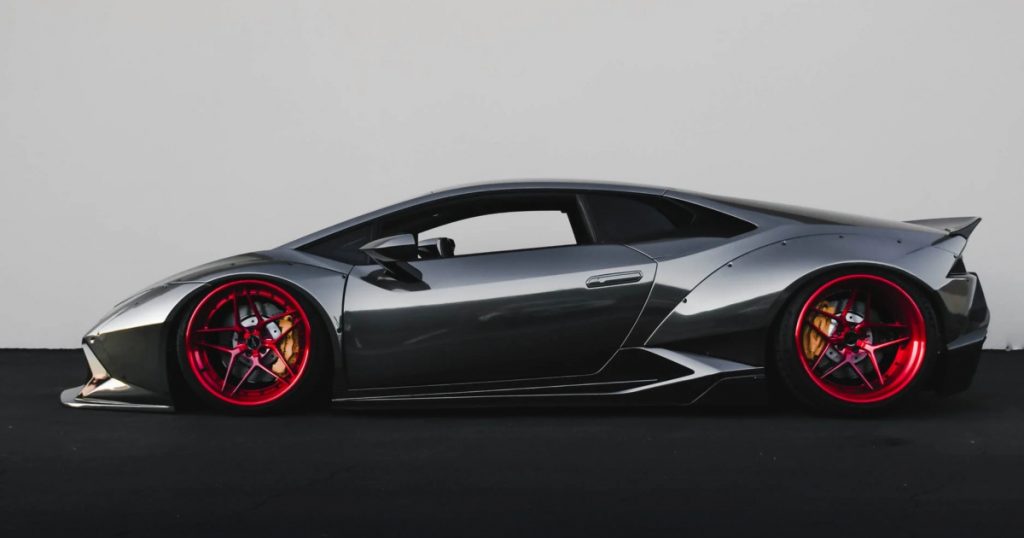 For those who love anything and everything about cars, super cars are always worth fascination. All the way from their luxurious design to amazing speed and most often awesome sound. There is a lot to admire, and if your man is a car lover himself, then he would probably love the opportunity to exprience a drive around in one of those cars.
Unless of course your man owns his own super car. But if that is not the case, a passenger drive in a spectacular car is a pretty popular gift. A profesional driver will make sure that your man will remember this ride for a long while.
Snowmobile ride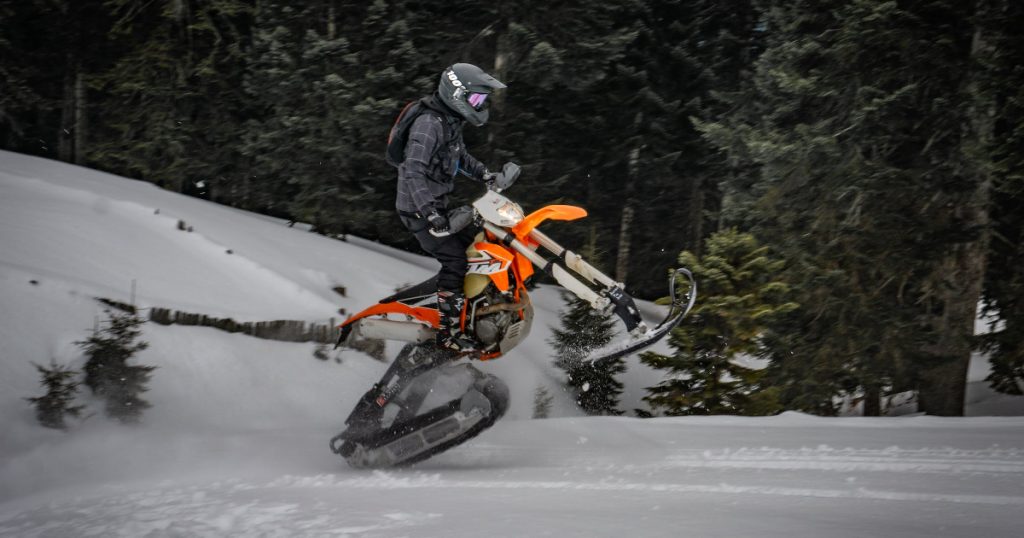 With the onset of winter, no one has canceled or banned active recreation in nature. Therefore, to catch the adrenaline, a ride on a snowmobile in the company of friends will create positive and memorable emotions. A breath of fresh air and exciting emotions are guaranteed with this gift.
If you want to surprise someone with an original and adrenaline-filled gift, which will give you the opportunity to enjoy speed even in winter, then give an adventurous ride on a snowmobile. These kinds are the best 40th birthday gift ideas out there – fun and enjoyable.
A fun game of lasertag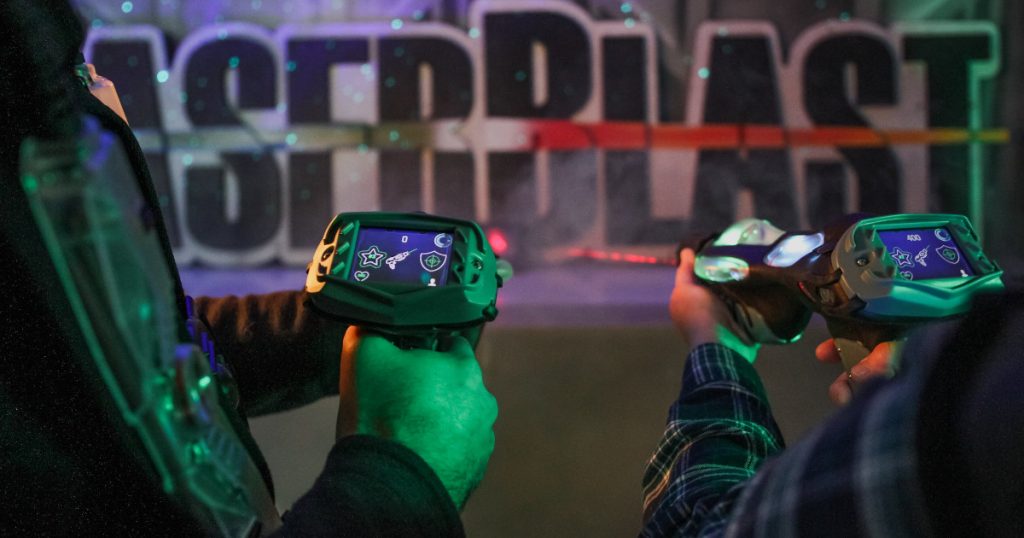 Shooting, hiding from the opponent and tension lurking around every corner. This is laser tag or laser paintball. The laser tag game is a great gift for those who like active recreation, sports movement and competitive spirit. Such a choice of gift will bring both emotions and an unforgettable experience to everyone.
Laser tag or laser paintball is a great choice to spend free time with family or friends. Your man will be happy to receive such a gift and go enjoy it with his boys. Unlike paintball, laser tag is a sport that leaves no lasting, painful marks, as you can only feel small vibrations during the game if your opponent hits you.
Time spent together
If you are looking for any gift ideas that would allow your man spending some more time with his family or a loved one, time together is a valuable gift. And there are many ways to experience adventures together – here are some ideas.
A special movie premiere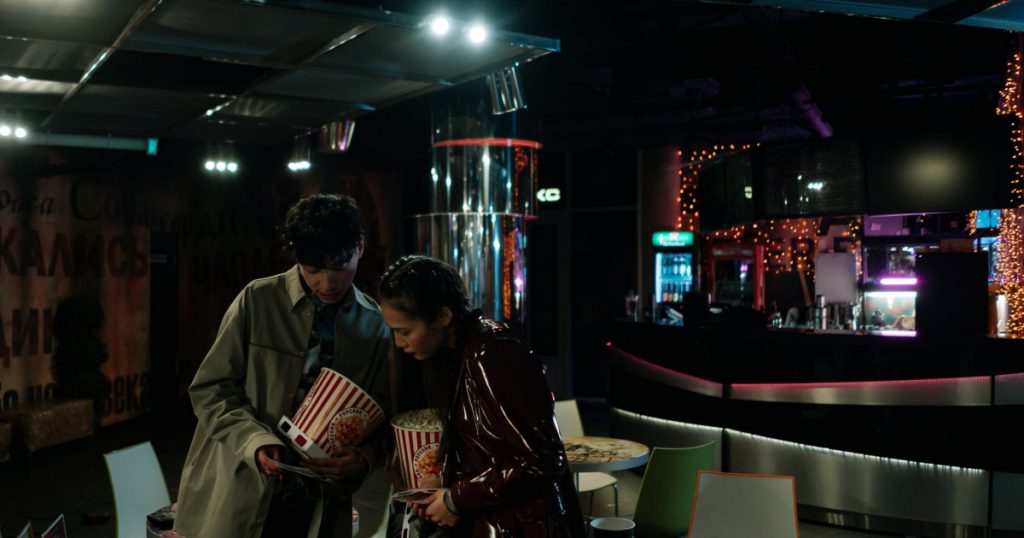 While going to watch the newest movie in cinema can also be exciting, a movie premiere is something totally different. It's a whole event and experience in itself. If there is a movie coming out soon that your man would absolutely love to watch, make sure to get tickets or invites to the premiere of it.
Most of the time that is an opportunity to experience a whole event – dress up, possibly even meet the actors and directors. Or maybe a special first time screening could also be a fun gift idea to enjoy together. For example, there are night viewings when the newest Marvel movies come out.
A fun BBQ surprise party
A surprise party is always a remarkable way of celebrating your birthday. Maybe your man doesn't want to bother you with the party so he says he doesn't really want one. Or maybe he is simply just too busy to even think about it. So take the responsibility in your own hands and throw your man a fun BBQ party with all of his closest friends and family.
The older we get the more it means to spend time with your loved ones. And if the weather allows it, BBQ is the best time to come together. Good food, music in the background, catching up with all of your closest people. That just simply cannot make a bad time for anybody. Even the photo above of the BBQ party scenario makes us happy.
A getaway trip
If your man is a romantic at heart, surprise him with a romantic getaway for a few days or simply just the weekend of his birthday. Maybe that is exactly how he would love to spend his birthday. While looking for 40th birthday gift ideas for men, it is important to understand what they desire. Some well deserved rest and relaxation in a peaceful environment would do the job.
Maybe he would love to go to a SPA resort where you both could stay in a fancy hotel, get relaxing massages and spend time by the pool. Or maybe he would enjoy an exotic trip somewhere fun and far away. That way you both could simply lay by the beach or the ocean, while sipping margaritas from coconuts.
An escape room adventure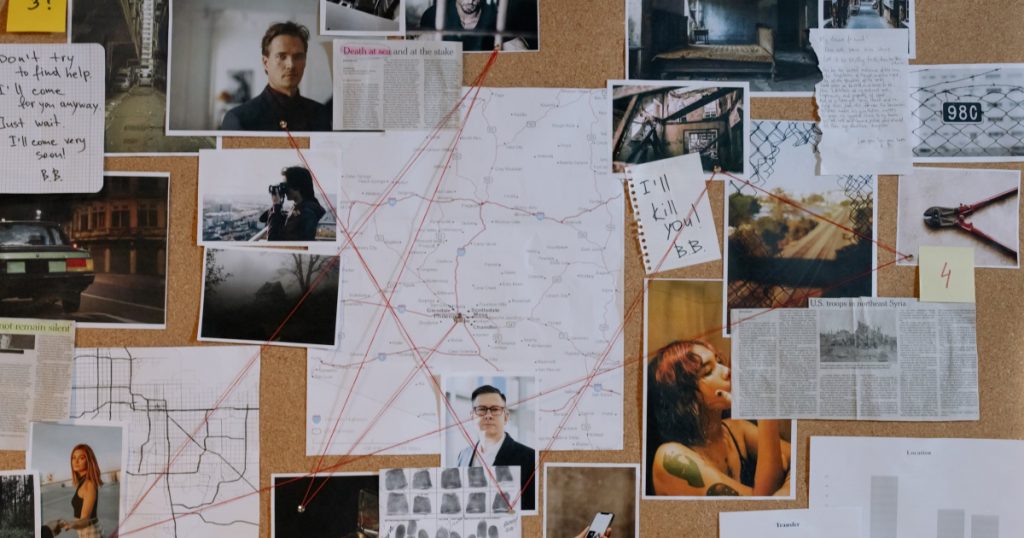 An escape room is a chance to become a detective for an hour and see if you can figure your way out of the room. It's pretty self explanatory, because you are given one hour to get out by following clues, figuring out mysteries of the story you choose. This is an activity that is perfect for a family or a couple.
There are many themes available, ranging from family friendly scenarios like Alice in wonderland or Sherlock Holmes themes. There are also some stories for adrenaline junkies, scary horror themes, robbing the bank, escaping from prison and other fun story lines to follow. These are the best 40th birthday gift ideas – nobody is too old for a game of escape room!
Camping out in the wild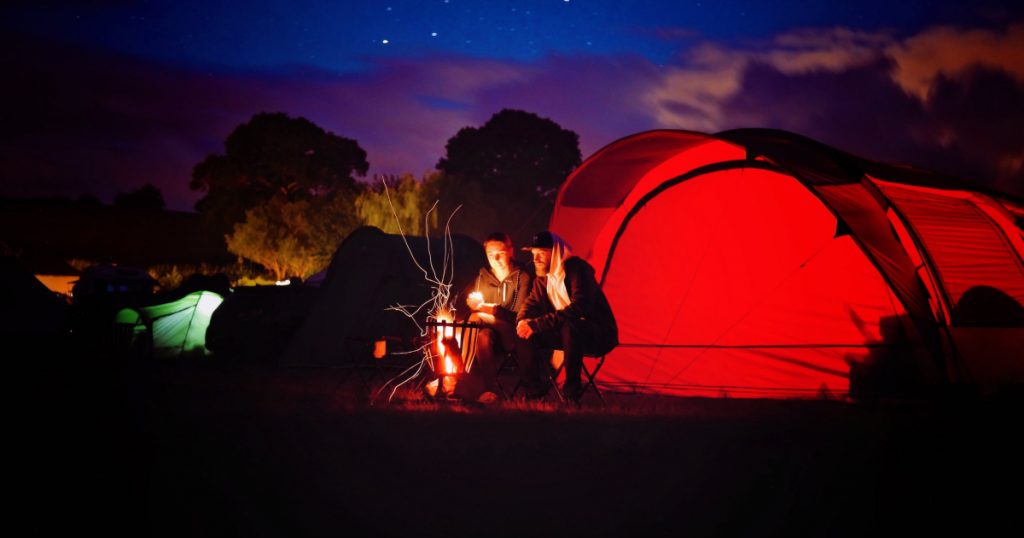 If your man loves nature and outdoors, then a good gift idea could be giving him a full on camping experience. Pick a place to go to, take tents with you, build a fire, cook some food outdoors – the whole thing. He will definitely love it!
Nowadays it feels so good to escape from technology and everything related to it once in a while. So camping is the perfect way to connect with nature while throwing your phones away.
Cooking master class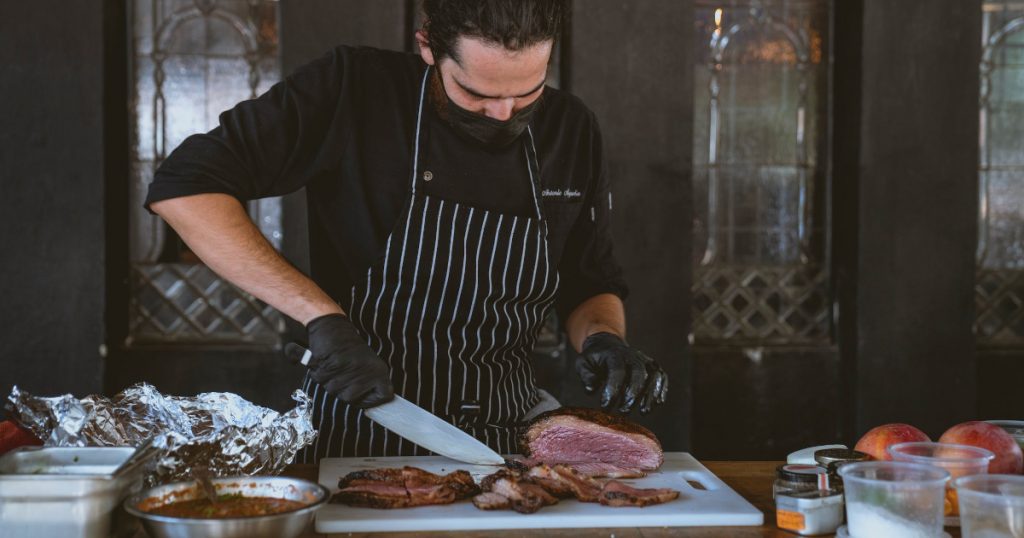 Cooking masterclasses is a great opportunity to learn new skills and discover a new world of flavors. They are usually run by chefs and experienced people who know how to cook excellently and manage the menus of a wide variety of cuisines. And to do this together might be very fun.
These kinds of cooking master classes will be useful both for those who want to learn the basics of cooking and for those who want to discover new flavors and try something new. Especially if you have your partner or a friend right by your side.
Hopefully you've found some amazing 40th birthday gift ideas for men.
You can check out more ideas based on your man's zodiac sign, for example, in the article Birthday gifts for Aries man.
You can find the other zodiac signs in our category Gifts.