If you have a car enthusiast in your life who spends a large part of his day in a car, you can also give a car-themed gift for the festive season. There are many different ideas on what to give a man who spends every day in his car aka gifts for a car lover.
For this list of gifts, we took into account useful gadgets and accessories that would be valuable for every motorist. If you spend a lot of time in the car, for example driving to and from work every day, it's a good idea to make the environment as comfortable as possible.
So, in this article, we have summarized the professions where workers spend the most time in the car. We've also put together some useful gifts for a car lover.
Most common driver jobs
One thing is to spend a lot of time driving to and from work every day. But it's quite another thing to spend all day in the car because that's your profession.
Out of interest, we decided to take a look at the professions that are related to driving.
Here are some of the most popular:
Truck driver: spends most of his time driving long distances to transport goods and materials from one place to another.
Delivery driver: drivers are responsible for transporting packages and goods to different locations, often within the same city.
Taxi or ride-sharing driver: spends time taking passengers to different destinations in or around the city.
Sales representative: often spends a lot of time driving to meet clients and attend business meetings.
Traffic police officer: spends a lot of time in their vehicles patrolling roads and highways, enforcing traffic rules and responding to accidents and emergencies.
Ambulance driver: travels to different locations to provide emergency medical care and transport patients in need.
In general, these professions require people to be able to spend long hours comfortably behind the wheel. Often in different weather and traffic conditions.
Gifts for a man car driver
We've put together some gifts for a car lover and for the man who spends his day driving long distances in his car. These are useful and practical gifts for a man.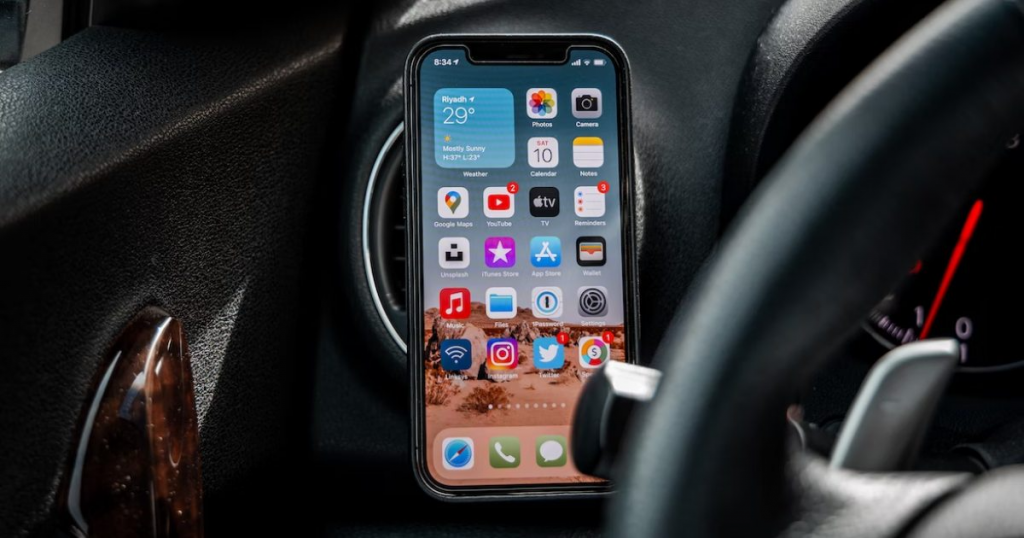 1. Phone holder
The first gift for the male driver is a phone holder. Obviously, the phone should not be used in the car in ways that interfere with driving. However, we often use our phones mainly for navigation, which makes it much easier to get to our destinations.
This is especially true, for example, for those who drive other people to different addresses. Work services such as taxis also usually provide phone holders. Nowadays, it is hardly uncommon to drive a car without a telephone navigation system.
2. Pillow pad for car seat
Another useful gift idea for comfort lovers is a car cushion, also known as a seat pad. It provides a softer seat to make sitting in the car for long periods more comfortable and also healthier.
These cushions are often orthopedic and made in special shapes. Often these cushions also provide a more comfortable posture when sitting. For example, avoiding back pain.
3. Car organizer
Spending a lot of time in the car means that keeping your space clean is particularly important. From fresh air to the various accessories that help keep the car tidy. Organizers are a good option to help keep a tidier environment.
They come in different forms. But the most commonly seen is in the form of a pocket that can be attached to the back of the seat. It is like a big wallet with different compartments. So everything has its place and you can find what you need much more quickly. And the car looks tidy too.
4. Wireless charger
As we tend to use our phones a lot when driving – for navigation or music – it's important to have extra chargers in the car. A modern gift for the car-loving man is a wireless charger.
Then you don't have to spend extra time charging your phone. Just one movement to put the phone on the charger and it is charging. Quick, simple and efficient too. It can often be attached to the dashboard or air vents to conveniently charge your phone while driving.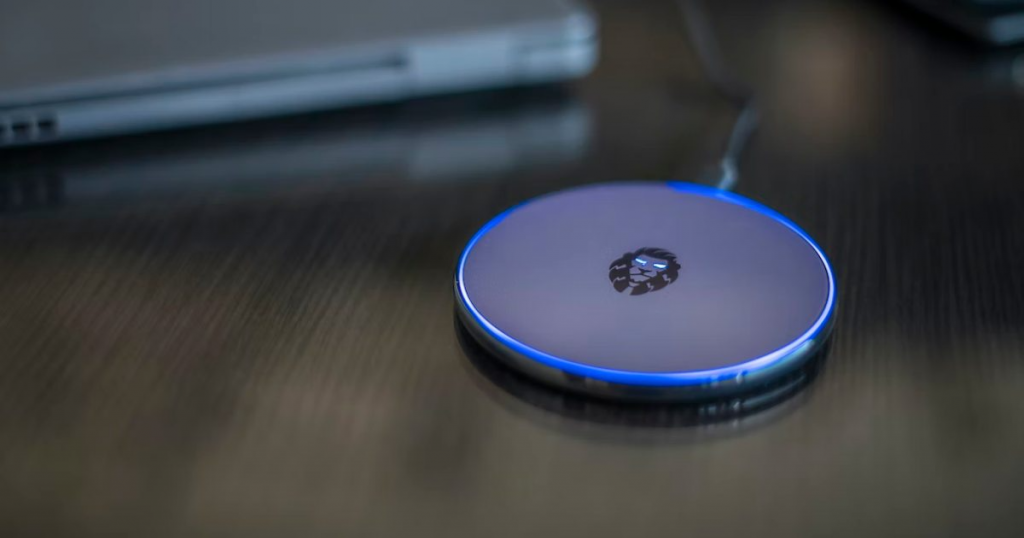 5. Good quality travel mug
When you spend several hours in the car, it is important to take in enough fluids. Good thermal mugs or known as insulated travel mugs are therefore a popular choice, allowing a man to take along his favorite hot drink to enjoy hot for longer.
Of course, an equally good alternative is a sustainable water bottle or an insulated bottle. Which will also maintain the temperature of the drink for a long time. It's a gift that will be important not only for the man's comfort in the car, but also for his own health.
See our article on What is the best insulated cup for a hike to learn more tricks and tips as well as brands to choose.
6. Car vacuum cleaner
A compact vacuum cleaner specifically designed for cleaning the inside of the car is another good idea of gifts for a car lover. It will help a man to keep his car clean and tidy. This is especially important if the man uses the car to drive clients or go to meet them.
In addition, a small vacuum cleaner does not take up much space either. Sometimes it is necessary to clean the car quite cleanly. That's why it's always good to have a quick and compact solution in the boot of the car.
7. Bluetooth car adapter
A great gift idea is an adapter that allows wireless audio streaming and hands-free calling using the car's speakers.
Since we've already established that you're not allowed to hold your phone while driving, there are other solutions. For example, a wireless adapter will allow a man to talk to the loudspeaker as if he were right next to it. It is therefore much safer.
8. Car sunshade protector
And another practical gift idea for a man with a car is a quality parasol for his car windows. A parasol that protects the car interior from harmful UV rays and keeps it cool on hot days is a great gift.
It is especially relevant if the man has children or pets. It will be a useful accessory in a wide variety of areas. Practical gifts are simply the best in cases like these.
We hope you found this article useful and managed to find some ideas for gifts for a car lover.