Choosing practical gifts for men can be challenging, however, if you know their current occupation, the task immediately becomes easier. A man who is a house owner is easier to shop for, so immediately several gift ideas come to mind, which we decided to collect.
We divided the gift ideas into two categories – for a man who is currently in the process of building his dream house and for a man who has already built his house. In both cases, the gift ideas are of course different, but open up the possibility of useful and really practical choices.
This article therefore also collects practical gifts for men who are either currently building their house or have already done so. Here are some gifts for the real homeowner that will be useful!
Gifts for the man who is building his own house
While a man is in the process of building his home, there are several gifts that he could use. In this case, you can look for gifts that will help him facilitate construction processes, dream about a ready-made house and how to decorate it.
A set of good tools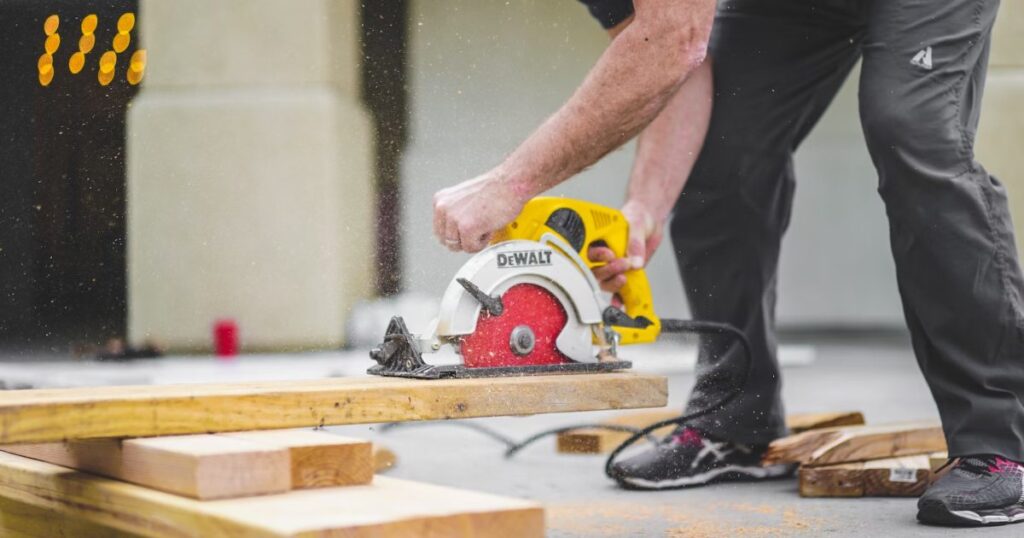 A good gift idea for a man who is in the process of building his own house is a comprehensive tool kit. One that will be useful both in the process of building a house and also in everyday work when the house is already finished.
It will be a good gift that will inspire you to continue building your house with new energy, and will also show support. The main thing is to take care of a good set of work tools. This will allow the man to take on a variety of tasks such as drilling, sawing and sanding.
A collection of versatile work tools will ensure that he has the tools he needs to effectively tackle any project.
Interesting books and instructions for building a house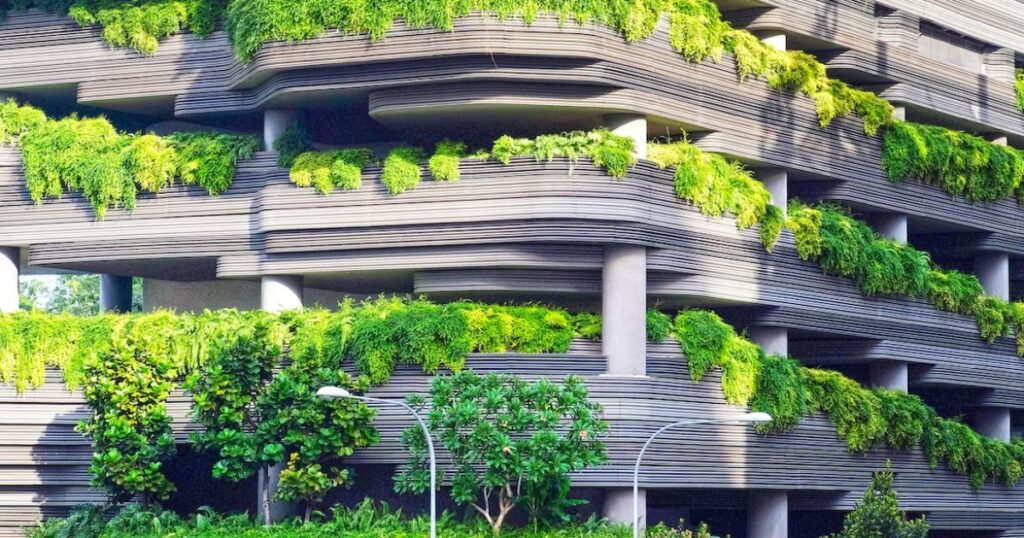 In the process of building a house, knowledge is a valuable thing that you cannot have too much of. That's why thoughtfully selected construction books and guides can provide insight, advice and inspiration for building a home.
From step-by-step instructions to various design ideas, these resources become valuable allies in helping a man make the right decisions.
Care must be taken so that the man does not take offense at such a gift – so that he does not think that this gift is given with the aim of instructing him.
Therefore, during the presentation process, we recommend joking about the fact that building a house is so difficult that there is never too much inspiration. Or sincerely express support for the great enterprise with the idea that the book serves as a source of inspiration and strength not to give up.
Smart home appliances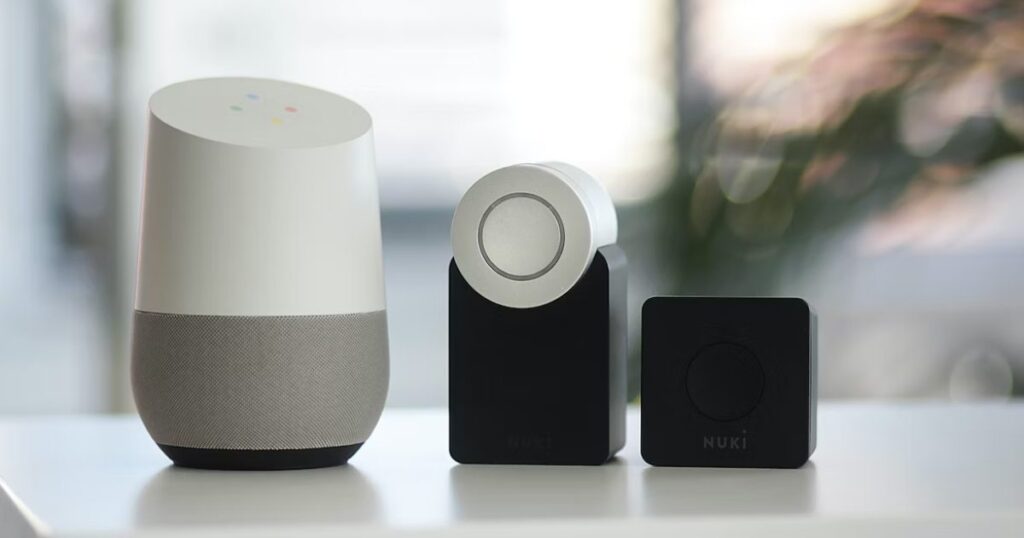 As various technologies develop, so does the concept of the smart home. It is no longer the future we all thought about, judged. Today, implementing a smart home in your life is not that difficult and, no less important, expensive. Therefore, smart home appliances could be a good gift for a gadget-loving man.
Giving him smart home devices like a smart thermostat, security system, or voice-activated assistants improves convenience, energy efficiency, and security. These are just bonuses! These devices will allow him and his family to remotely control and monitor their home, creating a modern living environment.
Gift card for home and garden
Building a house involves endless trips to hardware stores – everyone knows that. You can't buy everything at once, because at each stage of construction, a new need or maybe even a problem that needs a solution appears. And in such cases, a gift card for home and garden could be a practical gift for a man.
Then he will be able to choose everything he needs for his home. It is a gift that will allow him to help. Giving gift cards will allow him to choose the materials and tools he needs most, allowing him to complete his home building project more efficiently.
For example, he might need some rustic wooden planters for his garden or anything else to start off his new dream home life!
Architectural design apps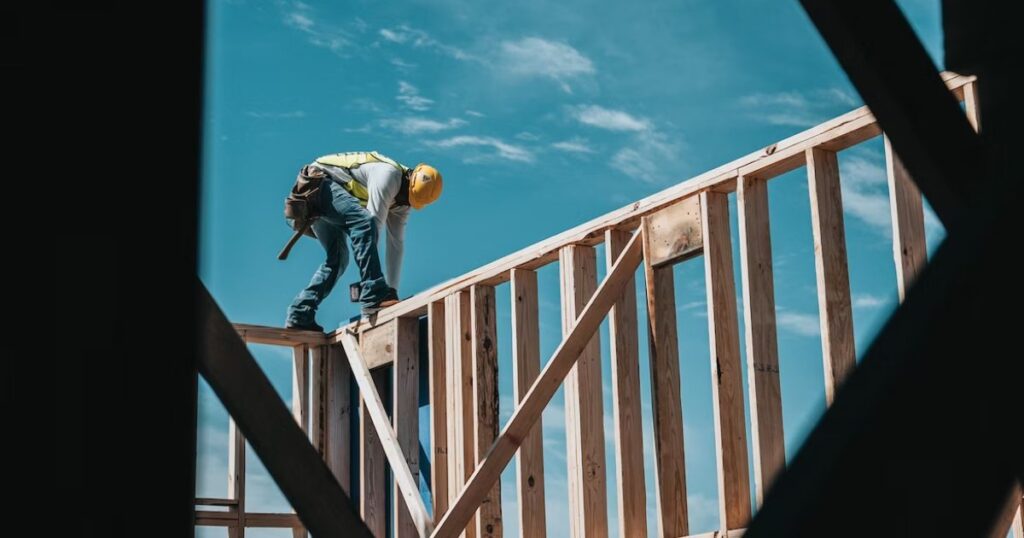 If a man is also involved in the design aspect of his home, an architectural design app can be an invaluable gift. It would allow him to visualize and modify floor plans, create 3D models and experiment with different design elements, making the construction process more efficient and accurate.
This is a modern gift for a man that would ease the process of building his dream home. It is only necessary to ensure that he is thoroughly introduced to the possibilities of using the selected application/software.
Practical gifts for a man's dream home
Practical gifts for a man who has already built his house can vary from practical furnishings to aesthetically beautiful furnishings.
In this case, a good gift for the host will be something from both options. Maybe a piece of art to complement the interior or something practical that hasn't been bought yet.
Grill or its accessories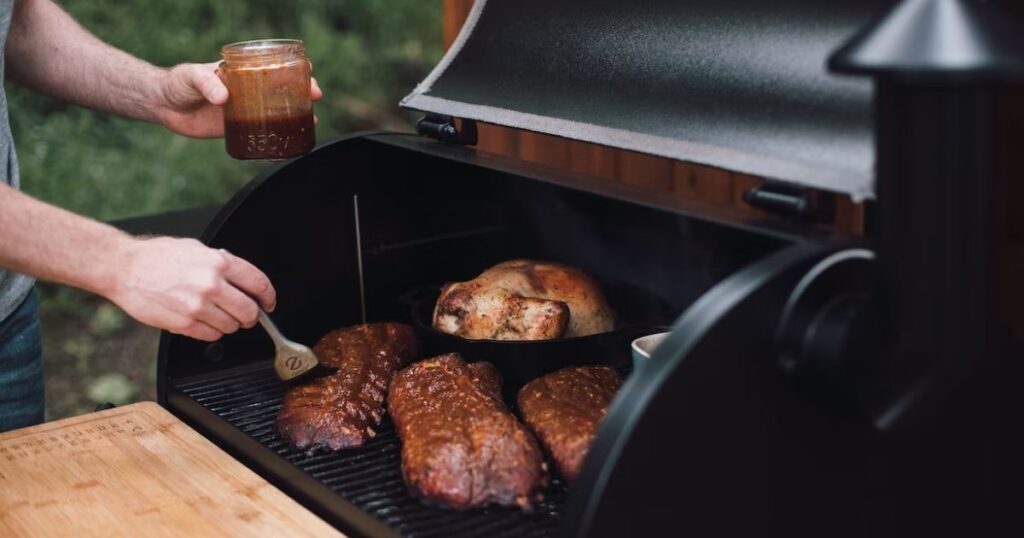 A quality grill to place in the garden or yard of your new home is a great addition to any homeowner's life. This will allow him to host guests, cook the tastiest barbecue and have a good time in the fresh air.
We recommend, of course, to consult with the man's family about purchasing the best grill. It should be as versatile as possible, but of course we know grills can be very expensive. And yet, a versatile grill with various cooking options can satisfy his desires and improve his host's image when receiving guests at garden parties.
If the man already has a good grill, then some personalized grilling tools will be an amazing gift idea. For the real bbq master!
Home theater system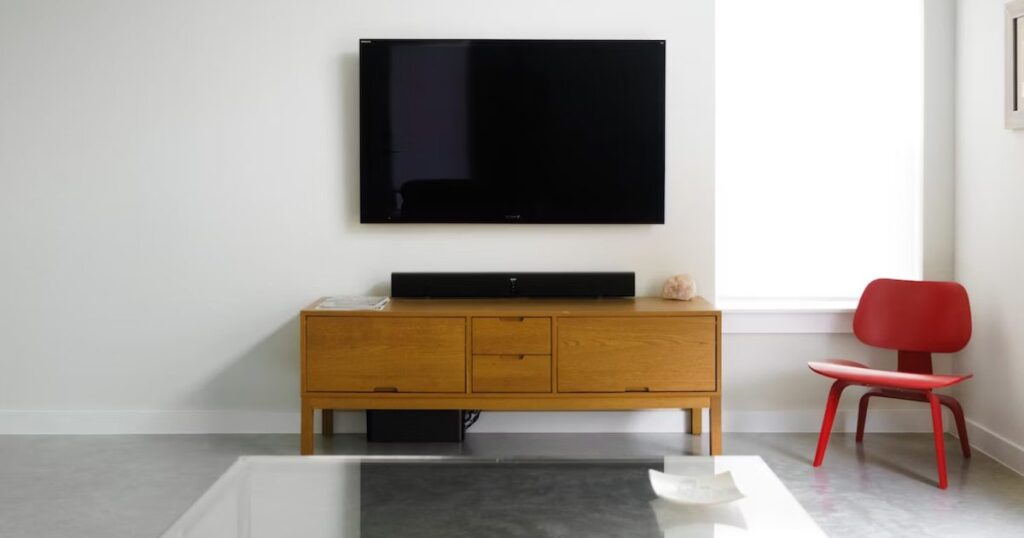 Another choice for practical gifts for men is a home theater. When the house is built, it is time to improve it after a full program. Transforming his living space into a cozy entertainment center, a home theater system will provide the ultimate cinema experience.
It is a good gift for the owner who likes to spend evenings in front of the TV. The home theater also provides high-quality sound, which is no less important. From high-definition projectors to surround sound systems, this gift will allow a man to enjoy a variety of movies, sports games and shows from the comfort of his sofa.
Artwork for the interior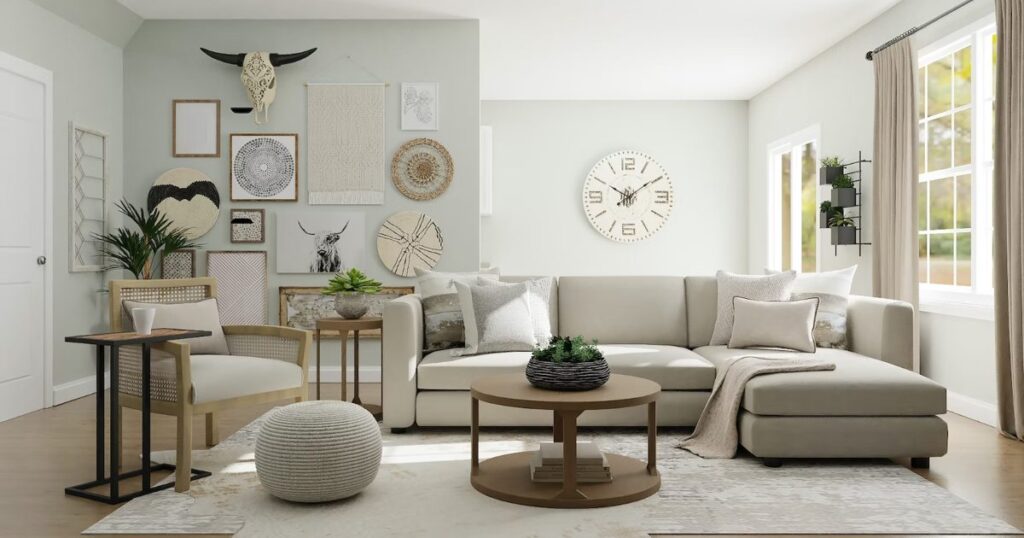 Home improvement is an exciting process that interior enthusiasts love. If your birthday boy is also dying to finish building the house so that he can finally decorate it beautifully, he will love interior-based gifts. For example, artwork to hang on the walls.
Adding a personal touch to the home, unique pieces of art or tasteful home decor make great gifts. They will improve the atmosphere of the home, reflect the man's personality and become conversation starters.
Whether it's a painting, a sculpture or a decorative object, these gifts will add zest to his living space.
Quality bed linen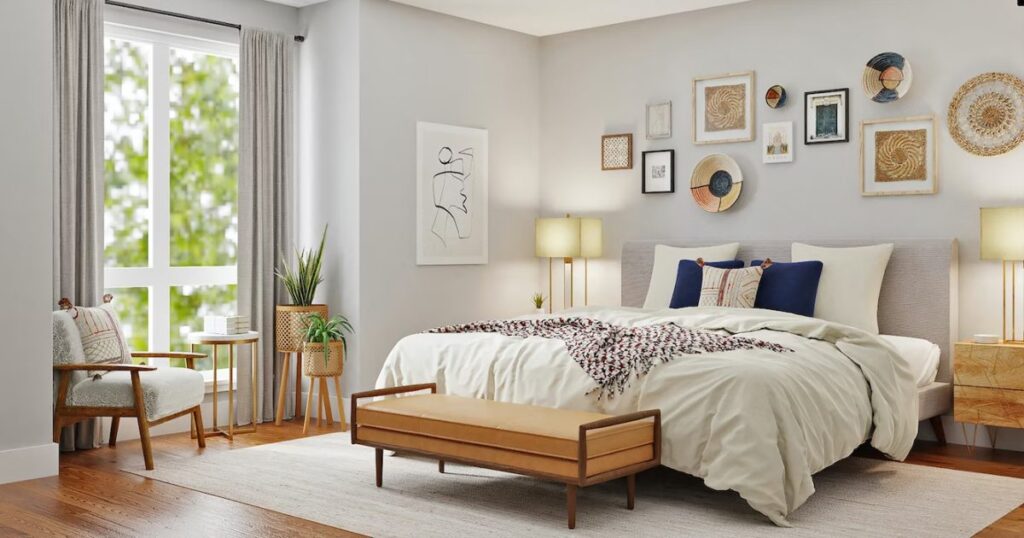 Another idea for practical gifts for men is quality bed linen. It is a gift that we appreciate more and more over the years. It is known that a good quality bed linen set can be very expensive and can cost hundreds of euros. Therefore, it is immediately an exquisite and much-awaited gift.
Choose soft, breathable materials and a stylish design that complements his existing decor. This gift will ensure a restful night's sleep and add a touch of elegance to his personal space.
In addition, it is a gift that will last for many years and will allow the man not to worry about the search for a new set of laundry.
Bar accessories for the cocktail master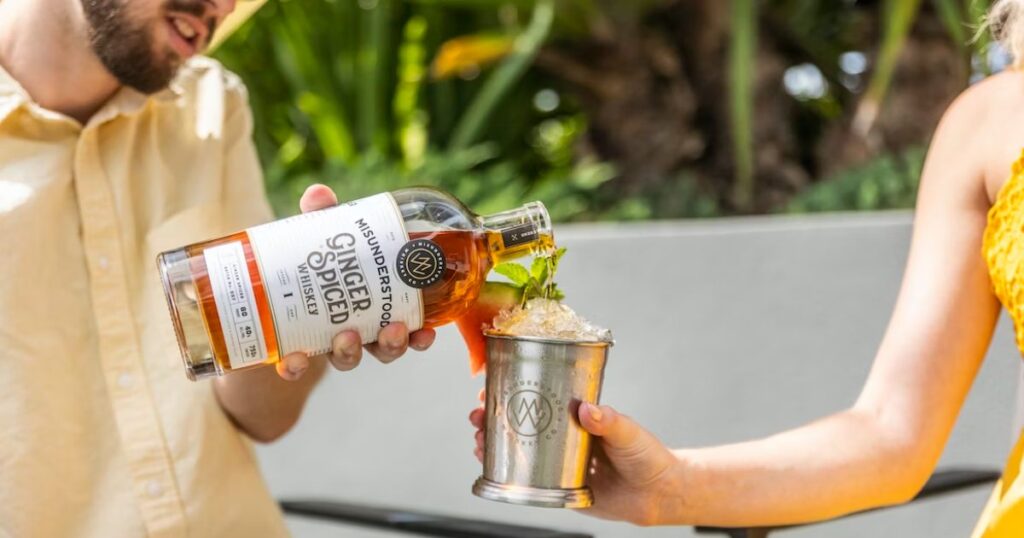 If your birthday boy loves throwing parties and entertaining guests, consider giving him a home bar kit. It could further instill in him a passion for making delicious cocktails, maybe even starting his own recipe collection.
Such a set of bar accessories might include a cocktail shaker, high-quality glassware, a decanter set and a selection of premium spirits. There is so much to choose from and experiment with. You can also choose for him the experience of creating his own gin, original ice molds or accessories for decorating cocktails.
These were our practical gifts for men which we hope were helpful to you!