Taking care of our health is our own responsibility, but it is also something we wish for others. It is customary to wish for good health on birthdays every year. So why not give it as a gift? Nowadays, health-boosting gifts are a great way to congratulate someone.
Of course, this doesn't mean going straight to the pharmacy and buying vitamins or medicines. There is so much potential for health-boosting gifts around us – healthy snacks, sauna and beauty treatments, physical things like water bottles to remind you to drink, etc.
So in this article, we'll not only look at different health-boosting gifts, but also give you an insight into why these gifts are the most valuable.
Why give health-boosting gifts?
Giving gifts is a beautiful way to show your love and care for your family and friends. These are the people who matter most to us, so we want to give them our best. This also applies to gift-giving.
Contributing to the health of the recipient
Quite simply, gifts that improve health are an important contribution to the health of our loved ones. By choosing gifts that encourage healthy habits, we are expressing our wish for them to be happy and cheerful in the long term.
Rather than providing temporary pleasure in the form of a gift, these health-related gifts provide long-lasting benefits. They help people prioritize their health and make positive lifestyle changes.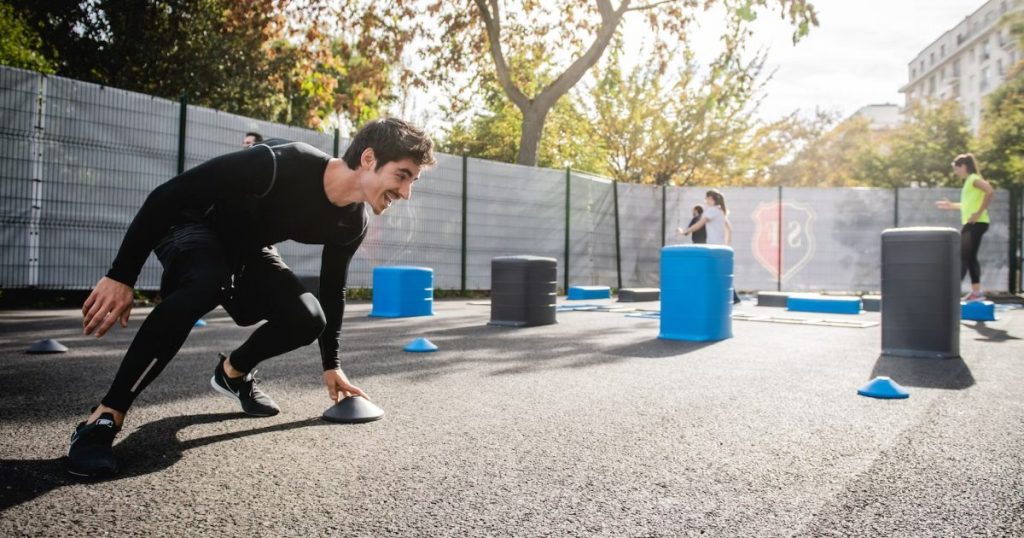 A reminder to take care of your health
Giving health-boosting gifts empowers people to take responsibility for their own well-being. It is a powerful message – a reminder that it is important not to forget about yourself in everyday life. We all know what it's like when everyday life becomes a bubble full of work and stress. Therefore, it is necessary to take care of yourself.
This can be done in a number of ways, such as by offering the celebrant tools, resources and experiences that support a healthy lifestyle. The purpose of the gift is to do this unobtrusively, but inspiring you to make positive changes in your everyday life.
It is a thoughtful and personalized gift
Most often, health-enhancing gifts are well-thought-out because the recipient's unique needs must be considered. This means that it is especially important to know the birthday person well when choosing a gift. You can't give a sauna treatment to someone who hates going to the sauna, right?
Therefore, this careful selection of a gift shows that we have taken the time to understand the birthday person himself. Whether it's encouraging an active lifestyle, promoting relaxation, or supporting healthy eating habits, these gifts reflect our understanding and support of their healthy lifestyle.
Such gifts are especially relevant for those who have recently started to take more care of their health. Then health-enhancing gifts will be a great inspiration and also a practical help.
Gift ideas for a healthier everyday life
We've rounded up some interesting and affordable health-enhancing gifts. They will be useful for both athletes and those who are simply trying to turn their everyday life in a healthier direction.
Fitness bracelet or smart watch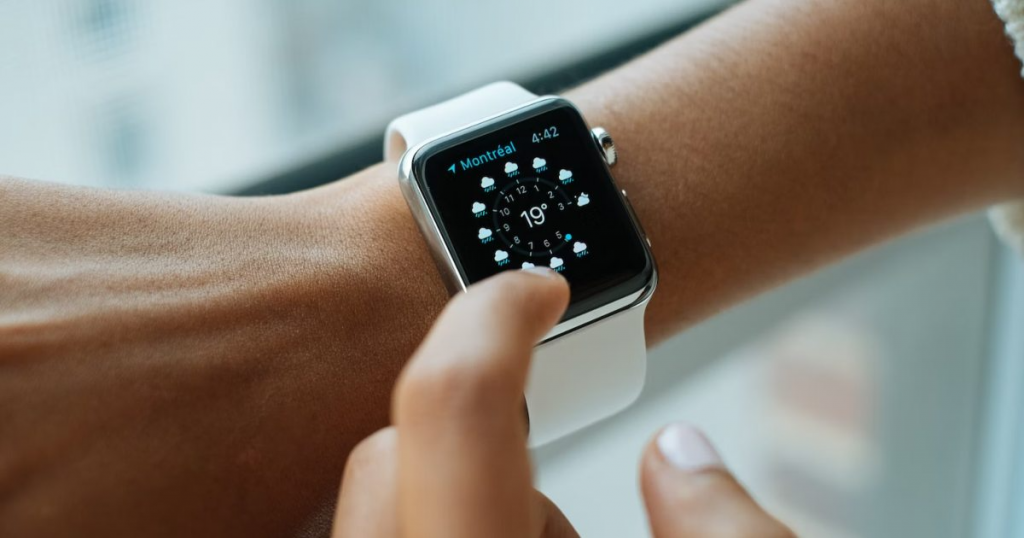 With a high-quality fitness bracelet or smart watch, it is possible to track a person's physical activities, measure heart rate and set their fitness goals. It's a great gift that will motivate you to move more, as this gadget tracks the recipient's every step (literally!).
A fitness bracelet is a more accessible and simpler fitness gadget, while a smartwatch will be both more expensive and more exclusive. But the smartwatch offers many more features that would be a very worthwhile investment for the serious athlete on a daily basis. In any case, both options are a suitable gift for improving the health of the birthday person.
Meditation application subscription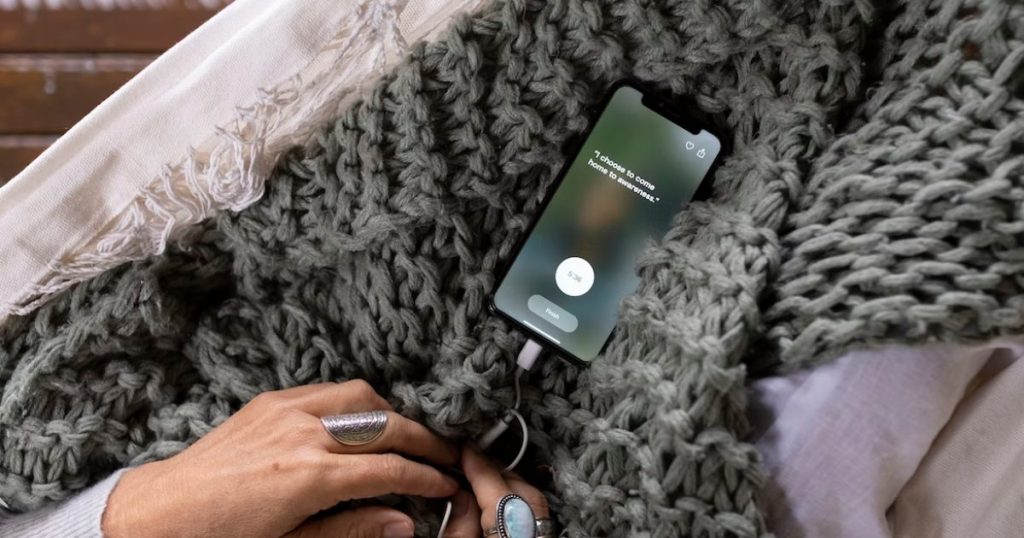 It is often said that health starts from within. From what goes on in our mind, because brain health is very important. Mental well-being is the first thing to take care of – that's why yoga, meditation and other mental health practices are so popular.
Of course, not everyone wants to go and meditate, but if your gift recipient is willing to do it, then a subscription to a meditation application would be a good gift for beginners. A good meditation app will be full of various useful tips, meditation practices and more. We recommend looking for one that offers guided meditation sessions, stress reduction techniques and mindfulness exercises.
A cookbook of healthy recipes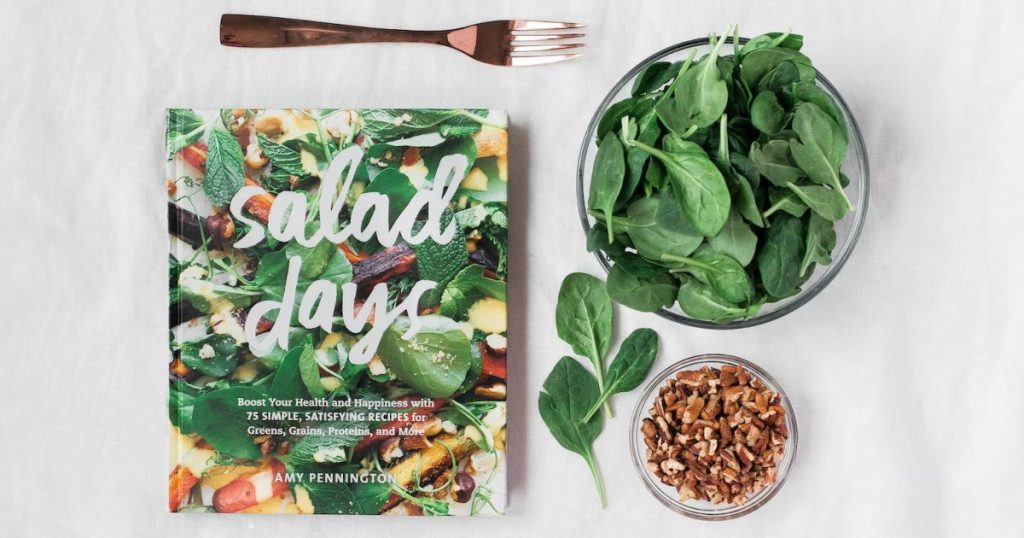 The main benefit of a healthy recipe book is its ability to inspire. We can search for various recipes on the Internet – of course, but it will be so nice to receive a ready-made book with recipes for you as a gift. The goal of such healthy books is to encourage nutrient-dense food choices and a healthier lifestyle in general.
Carefully choose a book that has beautiful pictures and also has products available to the recipient.
A healthy cookbook empowers people to make informed decisions about their diet. It helps achieve weight management goals, improves cooking skills, and promotes overall health by encouraging the inclusion of nutrient-dense ingredients and balanced meals in your daily routine.
A good recipe book is a real asset!
Yoga mat and accessories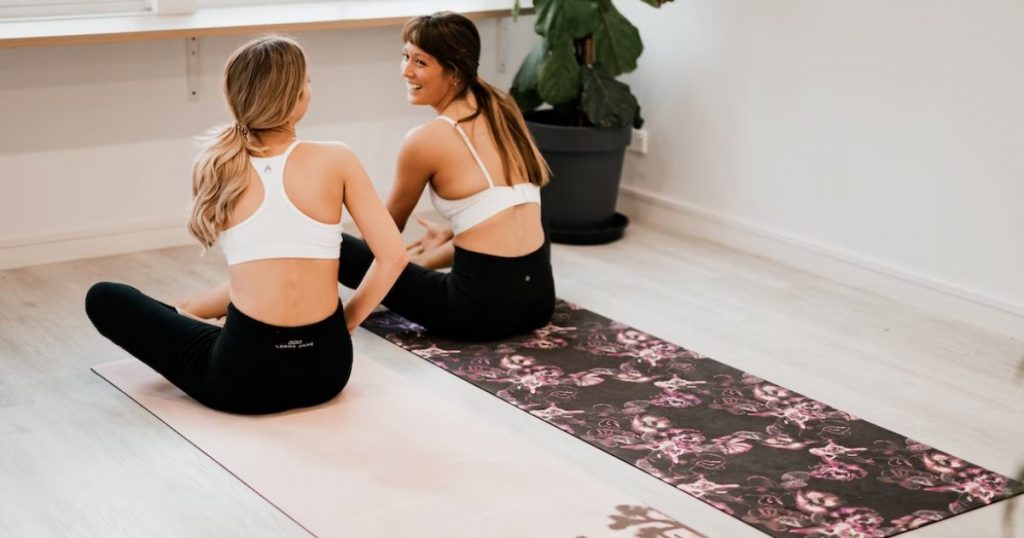 Another useful gift idea is a yoga mat. The bottom line is that a yoga mat is not just for yoga. You can exercise, stretch and perform various exercises on it. Every healthy lifestyle enthusiast needs his own sports mat in the home. And from our experience we can recommend – the thicker, the better!
Exercise classes can be facilitated not only by providing a durable yoga mat, but also by various accessories. For example, comfortable clothes, exercise blocks or rubber bands, etc.
Sustainable water bottle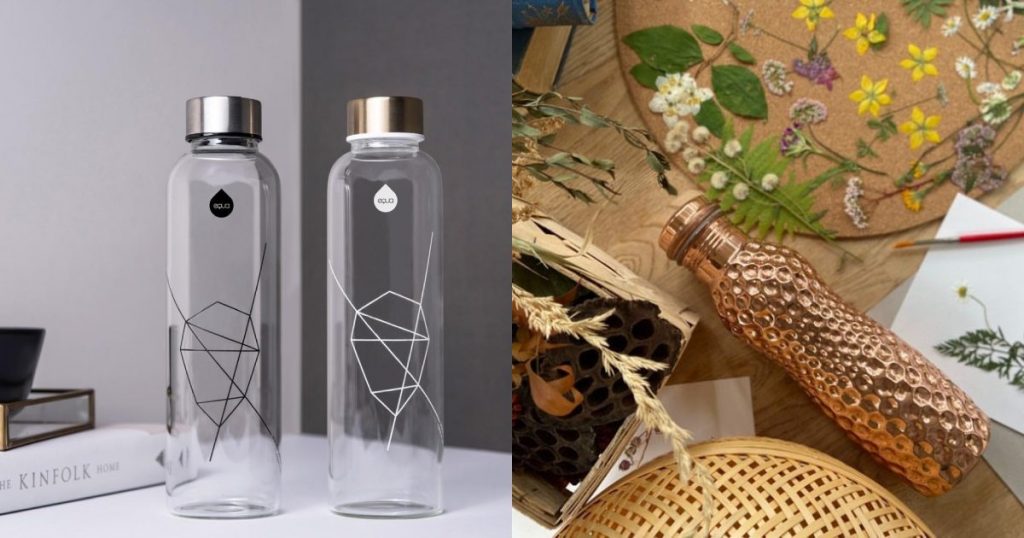 One of our favorites when it comes to health-enhancing gifts is the water bottle. It is a modern gift that is already given and received by many. Sure, you can drink from a glass at home and buy a water bottle on the go, but buying your own sustainable water bottle is a lifestyle change. A positive lifestyle change.
Owning your own water bottle means taking care of yourself, filling it on time, avoiding plastic bottles, spending less money and finally – reminding yourself to drink water! In our opinion, a water bottle as a gift is a huge value to give someone. It shows concern for the birthday person in a sweet and at the same time meaningful way.
To learn more, check out our article on 5 reasons why you need a sustainable water bottle.
Indoor herb garden kit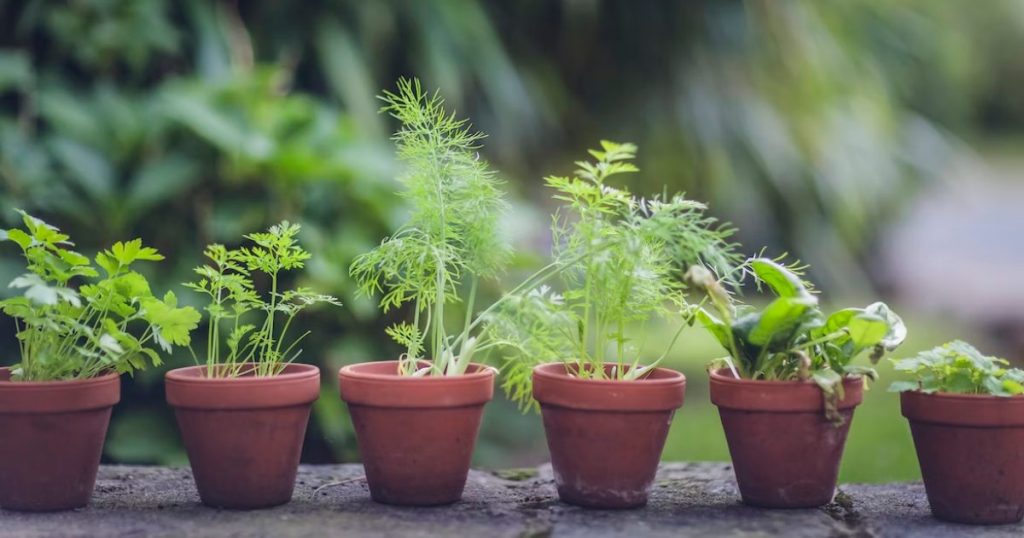 An indoor herb garden kit is also a fantastic gift that combines the joy of gardening with the convenience of growing fresh herbs in your own home. This thoughtful gift allows recipients to embark on a rewarding adventure, because who wouldn't be excited to grow their own basil or scallions for the first time?
An indoor herb garden kit with easy-to-understand instructions, pots, soil and a variety of herb seeds would provide everything you need to get started. It provides everything necessary so that the recipient of the gift does not have to go to the store to buy and look for some additions.
Sauna gift card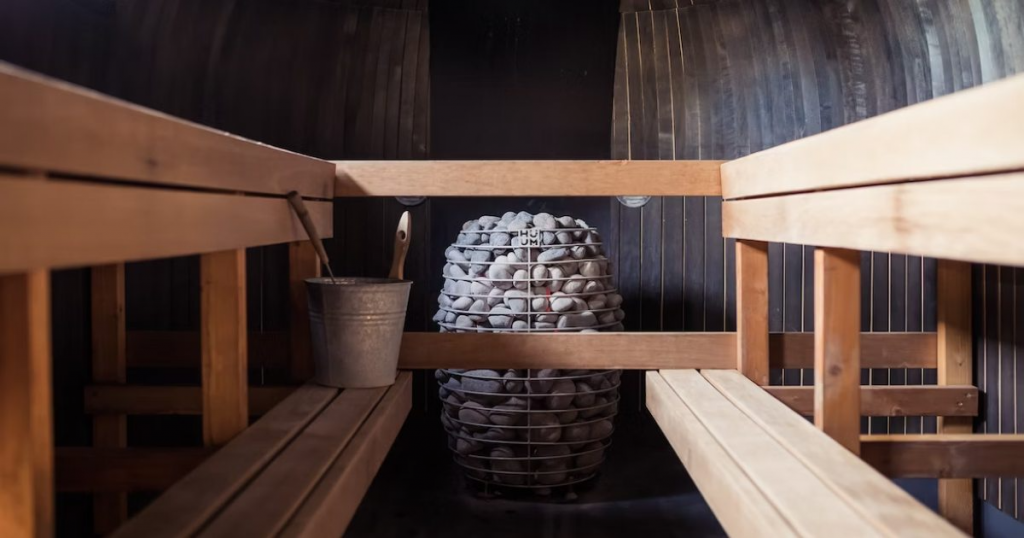 We love sauna as a health improvement therefore surely we will also emphasize that going to the sauna is a pleasant and, most importantly, a healthy process!
And it can also be given as a gift with the help of a gift card. Find a sauna procedure that your birthday boy could enjoy alone or with his significant other. Another option is to rent a mobile sauna and order it to the anniversary person's home. Then you can enjoy the sauna at home – in comfort and health, of course!
Aromatherapy diffuser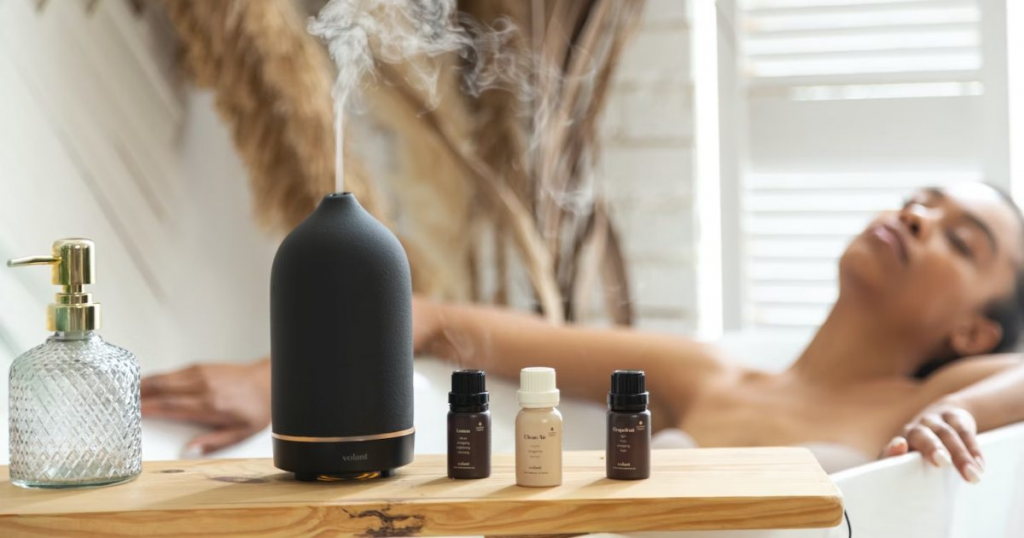 And finally, an aromatherapy diffuser that fills the air with soothing scents and promotes a peaceful atmosphere. It's a great gift choice for those who want to put an emphasis on nurturing their space as well as calming their mind.
One of the main benefits of aromatherapy is its ability to induce relaxation and reduce stress levels. Certain essential oils, such as lavender, chamomile, and bergamot, have particularly calming properties that can help reduce anxiety, improve sleep quality, and create a sense of calm.
Therefore, be sure to fill the diffuser with oils so that the birthday boy can start his aromatherapy right away!
Remember that the best gift is one that resonates with the recipient's personal interests and health goals. Choose wisely and then get the joy of seeing how the jubilee goes on the adventure of improving his health!