A refillable insulated cup is a good travel companion. It offers many benefits while traveling. Traveling with your own one helps the environment by filling hot drinks into your own cup instead of a disposable paper cups. Many filling stations and cafés have a discount policy that offers you a better deal on hot drinks with your own cup.
In this article, we have outlined the most important features to look for in a insulated cup to bring with you on your travels. If you already know what features to look for, head over to www.udenspudele.lv Insulated Cups category and take a look at the wide range.
Insulated cup with good thermal resistance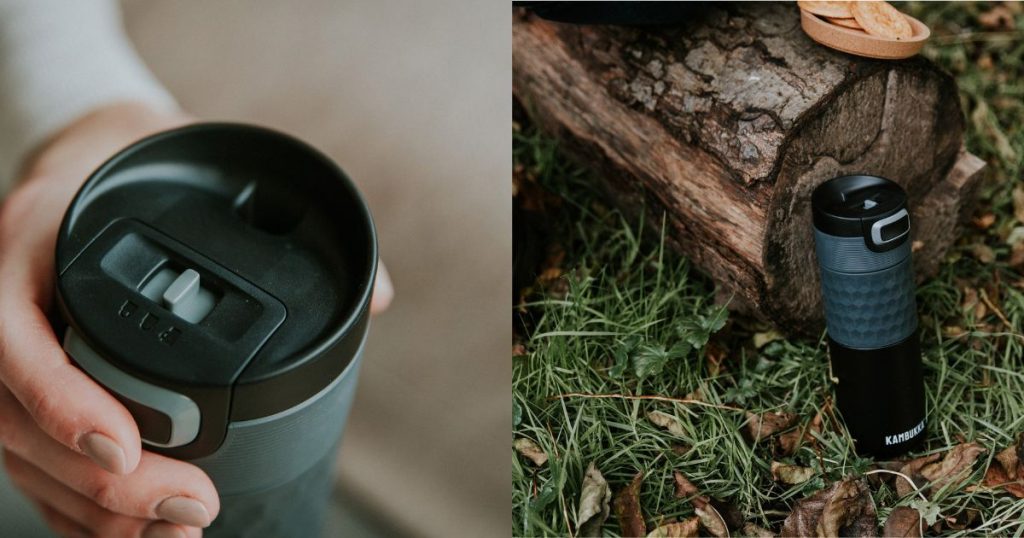 Long-lasting thermal resistance is what we expect from our cups. If you want to be able to drink at a constant temperature during your travels, you needone that is made of stainless steel. The Kambukka Etna Grip 500ml insulated cup will keep your drink hot for up to 9 hours and cold for up to 18 hours.
Leak-proof insulated cup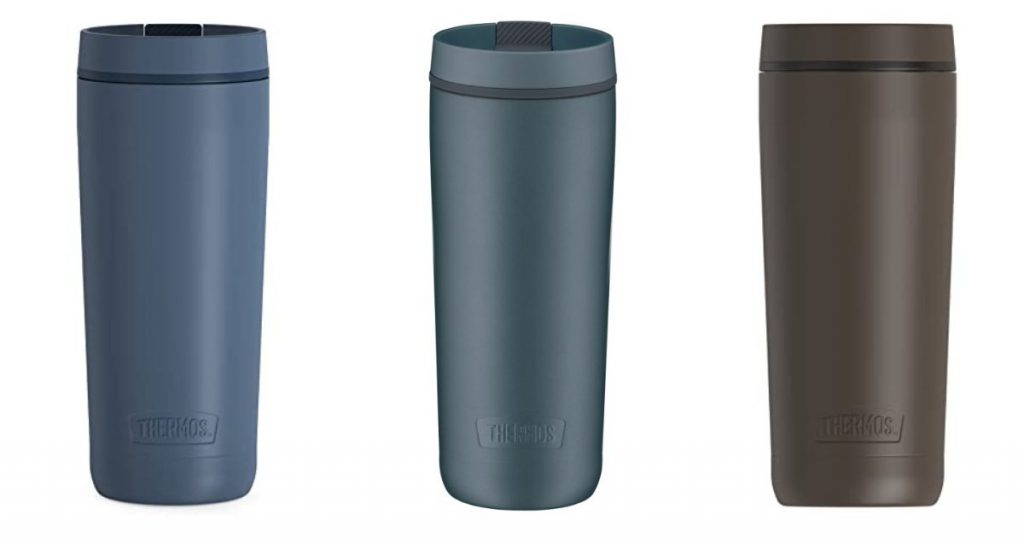 Everyone wants their trip to be incident free. Spilling coffee in your bag would certainly be an unpleasant experience. A good insulated cup should definitely be spill-proof. Most of the time, a spill-proof one is equipped with a cap switch mechanism. The Thermos Guardian 500ml has a leak-lock mechanism and will keep your drink hot for five hours.
An insulated cup to fit the cup holder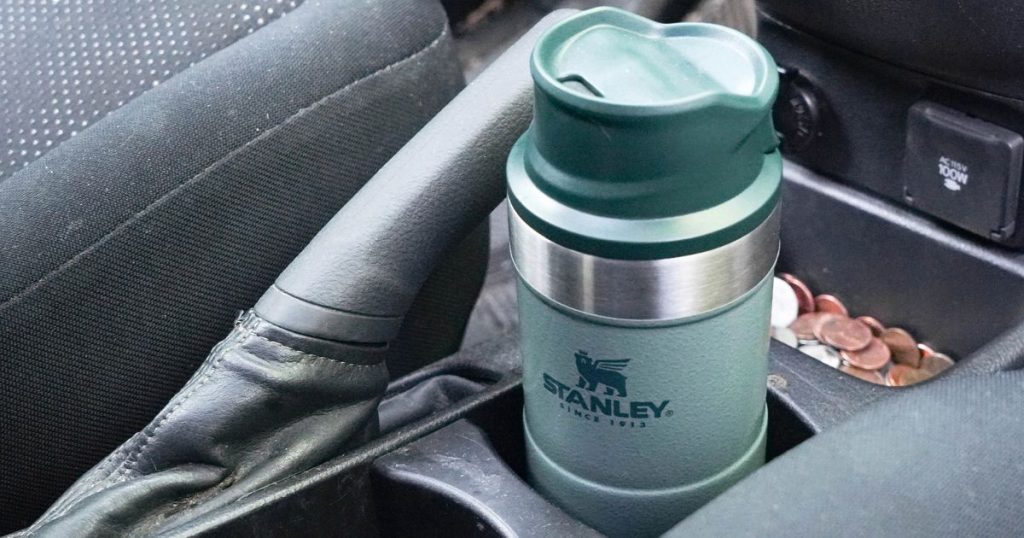 If you are travelling by car, you definitely need a insulated cup that fits in the cup holder. For car travelers, it is also important that the cup fits under the coffee machines of petrol stations. We definitely recommend the Stanley Trigger-Action 350ml, it fits well in the cup holder as well as in the petrol station coffee machines.
A cup that is easy to disassemble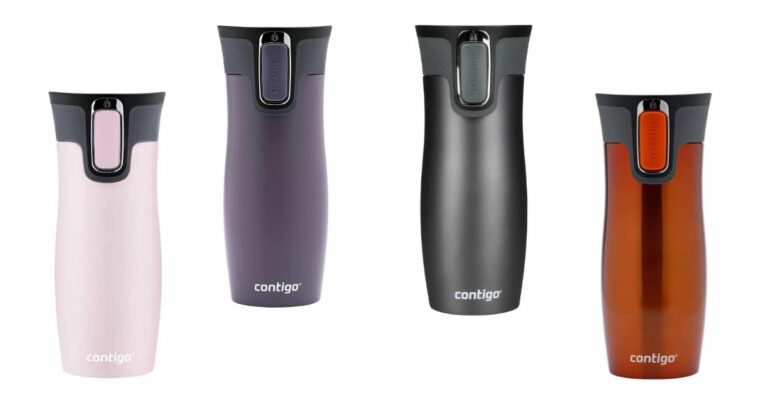 An easily disassembled insulated cup is always a plus. If it is easy to disassemble, washing it will be a breeze. We all want to make sure that the drinking vessel we are drinking from is 100% clean. The Contigo West Loop 470ml cup has only two parts, the body and the cap. Washing it is easy.
An insulated cup that doesn't take up much space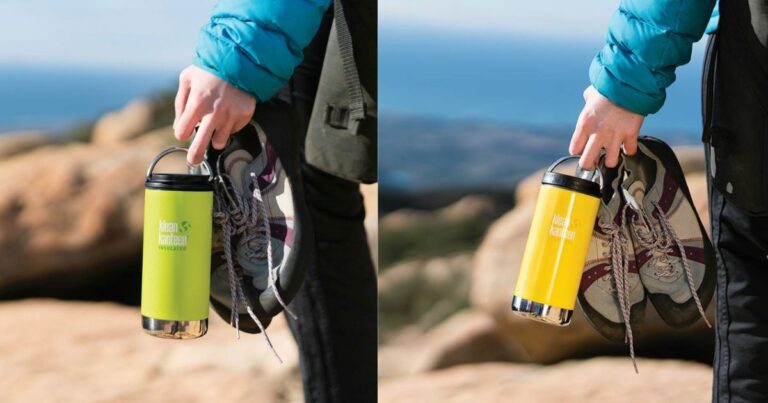 It is important for every traveler to keep their luggage as light and compact as possible. You certainly don't want to carry a big bag on your holiday, so it's important that your cup fits in your bag. We would like to highlight the Klean Kanteen TKWide 355ml as a compact insulated cup. This one is elongated and will be comfortable to use with one hand.
An cup that lasts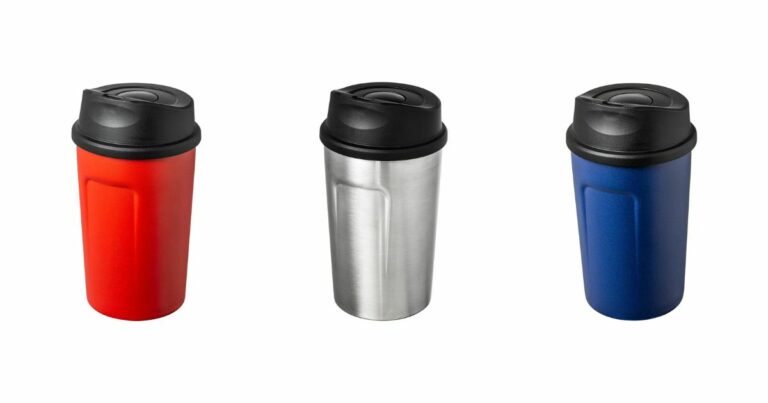 When you have your hands full, you might drop your cup. If it develops a buckle, the thermal resistance may change. To reduce the risk of damaging your cup, we recommend that you purchase one that has good impact resistance. Among the cups with a rigid body, we would like to highlight the RETUMBLER-THIONVILLE 380ml insulated cup, which is shock-resistant and will keep your drink hot for 5 hours.
An cup to fit the cup holder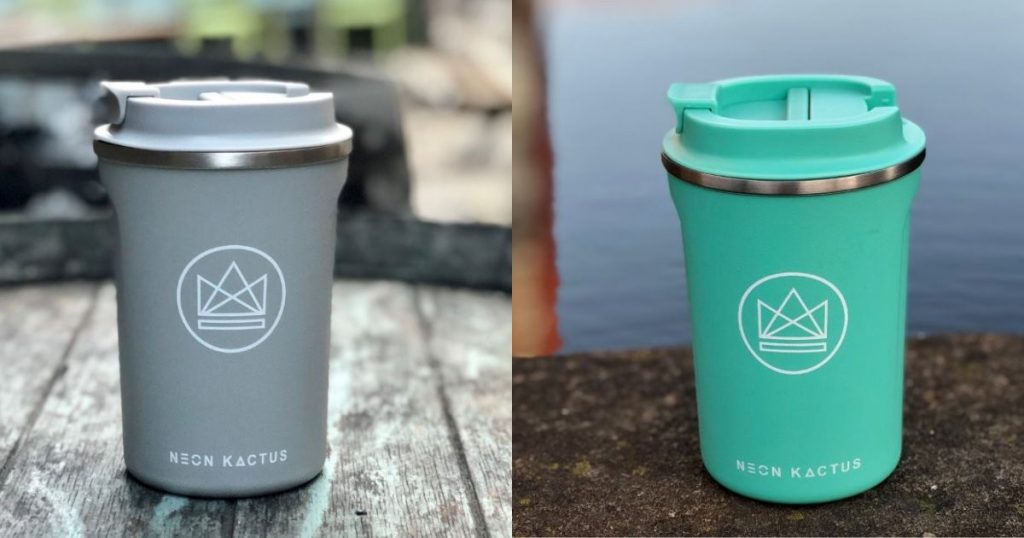 If the first step of your journey is to a flight, light luggage is definitely a priority. The weight of insulated cup is influenced by their volume and thermal resistance. If you want a drinking vessel that is medium in size and relatively light, we definitely recommend the NEON KACTUS 380ml, it is light and leak-proof.
Hope you've found a good cup for your trip! Have an adventurous holiday! If you've realised that you want a larger, more durable and temperature-resistant drinking vessel, we recommend you take a look at our article Stanley travel mugs: Trigger Action vs Neverleak