When there is significantly less time left for cooking, I always seem to go back to some pasta recipe. It is one of my all time favorite meals, because it is so quick and also filling. Not to mention, pasta can be cooked in so many different ways, there are eternal pasta recipes, it feels like.
Therefore in this article I have sorted out 3 pasta recipes for anyone's taste. I include a pasta recipe with meat, with fish and a vegetarian option that can be altered to vegan. That way everyone can try one of these recipes. If you do, let me know what you think!
Enjoy!
Pasta recipe with salmon and vodka
Now this is an interesting recipe for Italian food lovers. Alcohol is often included in making dishes, therefore it's no surprise that there's vodka in this recipe. Besides, it goes perfectly together with the taste of pasta. In fact one of my favorites is the vodka-tomato pasta sauce.
Ingredients you will need:
500 g pasta of your choice;
30 ml butter;
15 ml oil;
1 small onion, finely chopped;
60 ml vodka;
500 ml sour cream;
120 g dried salmon or fresh salmon, cut into slices;
salt and pepper to taste;
2 egg yolks from XL eggs;
1 bunt of fresh dill, chopped.
These ingredients will make you pasta for about 4 servings. Here's how to cook it.
1. Cook the pasta in salted water according to the instructions on its packaging. It must be al dente. When it's done, drain the water, keeping 30 ml.
2. While the pasta is boiling, heat the butter with the oil in a large pan (the pan will need to hold all the pasta) and fry the onion until soft. Add vodka and allow it to "bubble". Add 3/4 of the sour cream and cook over medium heat until the sauce begins to shrink (decrease in volume).
3. Stir in the salmon and add salt and pepper to taste. Whisk together the egg yolks with the remaining sour cream.
4. Put the pasta in a saucepan with the sauce and add the before set-aside cooking water. Add the egg mass and continue to cook on low heat, stirring, until the sauce begins to thicken and the pasta heats up evenly. Taste to see if you need more salt.
5. Drizzle with dill before serving.
Reday to enjoy this amazing pasta recipe!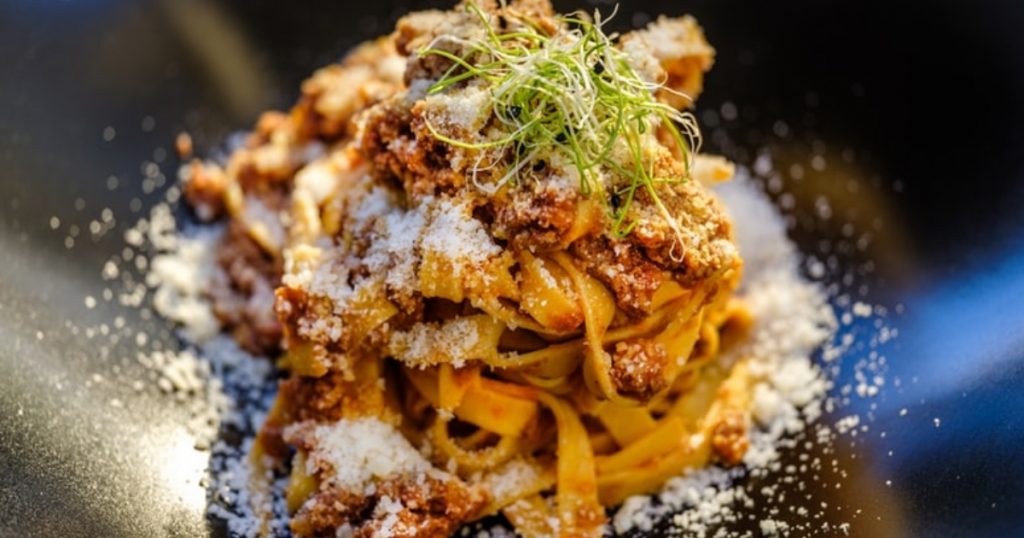 Spaghetti in creamy pumpkin sauce with chicken fillet and walnuts
In this dish, pumpkin in combination with garlic, sour cream and chili form a silky creamy sauce, which "fits" chicken fillet. Walnuts and thyme give spaghetti an amazing autumn flavor which I am sure you'll love.
Ingredients you will need:
300 g of pumpkin;
375 g spaghetti;
2 chicken fillets;
2 tbsp of olive oil;
1 onion, chopped;
1 clove of garlic, chopped;
100 ml sour cream;
200 ml chicken broth;
Salt and pepper to taste;
chili flakes to taste;
Thyme;
100g of walnuts.
Here's the instructions on how to cook this meal.
1. Cut your chicken fillet into large pieces. Peel the pumpkin, then proceed to grate it and cut it into small pieces.
2. Boil the spaghetti following the instructions on the package.
3. While the pasta is boiling, heat the oil in a pan and fry the onions, then add the garlic and continue to cook for 1-2 minutes.
4. Add the pumpkin to the contents of the pan, fry a little, then add the broth to cover the pumpkin, and simmer for 10 – 15 minutes until the pumpkin becomes soft. Pour everything into a blender, add sour cream, salt, pepper, chili and blend everything into a homogeneous mass.
5. Heat the oil in a pan and fry the fillet pieces until golden.
6. Place the spaghetti and fillet pieces in pumpkin sauce. Sprinkle with fresh or dried thyme leaves, add a topping of walnuts.
All done!
Pasta with mushrooms and black garlic
Black garlic is a high-temperature fermented garlic that is especially popular in Asian cuisine as well as in high-quality top notch restaurants. It has a sweet taste reminiscent of Indian dates or balsamic syrup. Recipe for this vegetarian option is pasta with mushrooms and black garlic.
Ingredients you will need:
200 g of pasta of your choice;
200 g mushrooms;
8 cloves of black garlic;
1 medium onion;
3 crushed black peppers;
2 tbsp basil;
Salt to taste;
1/4 tbsp of olive oil;
Parmesan cheese.
Here's the instructions on how to cook it.
1. Boil water in a large saucepan and bring to a boil with the pasta (cook for about 9-10 minutes, according to the instructions on the package).
2. When the pasta is boiling – cook it until al-dente (almost ready, but still a little hard). Heat in olive oil in a large deep pan and add the crushed black pepper. Then add sliced mushrooms and black garlic. Stir to include everything in the oil.
3. Allow to heat for 5 minutes, stirring occasionally, then reduce the flame and add the chopped onion. Fry the onion a little – so that it is sweet but not brown.
4. When the pasta is ready, pour off the water, saving half a cup of boiled water. Add the pasta to the mushrooms and black garlic in the pan and stir everything. Add finely chopped basil and stir again. If the contents seem too dry, you can add a little boiling water to the pasta.
5. Ready! Place the paste on two plates and sprinkle with grated Parmesan cheese. Enjoy your meal!
You can easily veganise this recipe by simply not adding cheese or choosing some sort of a vegan cheese of your liking.
Enjoy!
Hope you liked these recipes!
Here are some more fun recipes you could try – Best shashlik recipes: tasty marinades and Vegetarian burger ideas: veggie patties.