Sometimes the idea of the perfect night involves sitting with a huge tub of popcorn and arming yourself with a pillow to protect yourself from gory scenes. There are thousands of horror films waiting for your screams. However, it's not always easy to sift through the endless list of films to find the right horror movie that's both scary and thrilling.
While some horror movie fans love the classics, there is a new wave of horror films that have emerged in recent years that scare simply because they are believable and portray life through a modern prism.
In this list, we've included IMDb ratings for each film, as it remains one of the most prominent film review sites on the internet, as well as a sub-genre guide to horror films to help you find the one that suits you best.
Get Out (2017)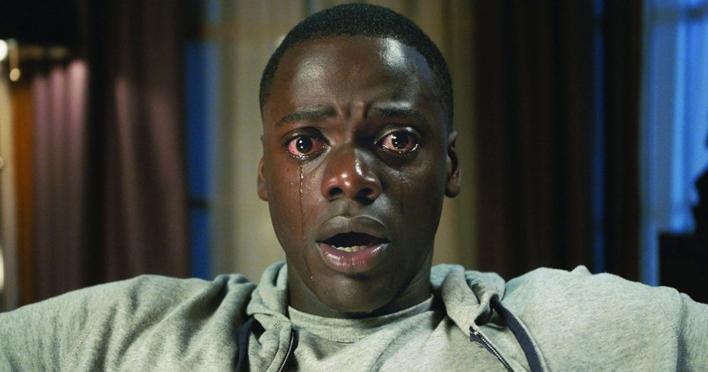 An African-American man Chris travels with his girlfriend to meet her parents for the first time. What starts out as an awkward visit soon becomes a horrifying struggle for his sanity and survival, as the family and the townspeople are not what they seem.
The film Get Out (2017) is a modern horror masterpiece in every sense of the word. Director Jordan Peele wants to draw viewers' attention to the frightening truths rooted in contemporary American identity politics, and his big revelations are more terrifying than any horror movie special effect.
This horror movie belongs to the psychological horror sub-genre. Psychological horror films rely on mental and emotional fear, rather than violence or monsters, focusing on the characters' states of mind throughout the story.
IMDb rates Get Out (2017) with 7.7. If you like this horror movie subgenre we recommend:
Fresh (2022)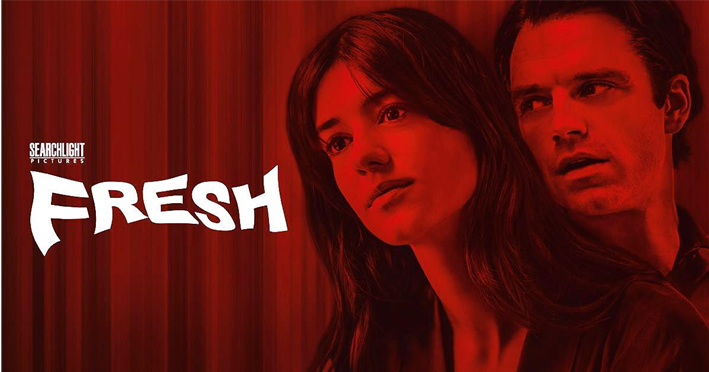 Fresh (2022) follows a girl named Noa, who meets the alluring Steve at a grocery store and – given her frustration with dating apps – takes a chance and gives him her number. After their first date, Noa is smitten and accepts Steve's invitation to a romantic weekend getaway. Only to find that her new paramour has been hiding some unusual appetites.
This film makes us think about today's dating culture and whether we can trust the people we meet. Is someone without social media more trustworthy than someone who uses it regularly?
 This movie is an excellent example of a horror comedy. This is a sub-group of horror films that combine elements of comedy and horror stories. Its aim is to frighten and unsettle the viewer, and at the same time to make the viewer laugh.
Fresh (2022) was rated 6.7 on IMDb. If you want to see other horror comedies we recommend:
Halloween (1978)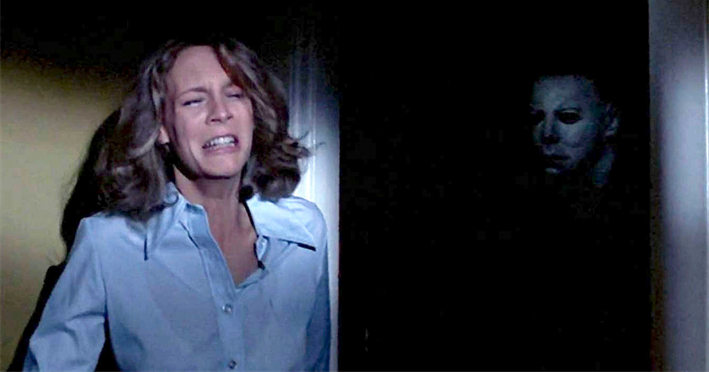 In 1963, Michael Myers stabbed his 15-year-old sister to death. He was institutionalized and according to his doctor, Sam Loomis, is the personification of evil. On the day before Halloween 15 years later, Myers manages to escape and heads for his home town. On Halloween night, he goes on a rampage while Loomis and the local sheriff search Myers' neighbourhood for him. Meanwhile, Laurie Strode, a serious student who rarely goes out on dates, is babysitting a neighbour's child. Little does she know the danger she is in.
Halloween (1978) is one of the most profitable independent films ever produced. Shot on a low budget with a mostly unknown cast and limited resources, Halloween became an iconic piece of cinema that influenced generations of horror films that followed.
It was largely responsible for the popularization of slasher films throughout the 1980s and helped define a number of themes and tropes that are now considered classic staples within the horror genre. A slasher film is a sub-genre of horror films involving a killer stalking and murdering a group of people, usually by use of bladed tools.
IMDb rates Halloween (1978) 7.7. If you like films in this subgenre we recommend:
The Conjuring (2013)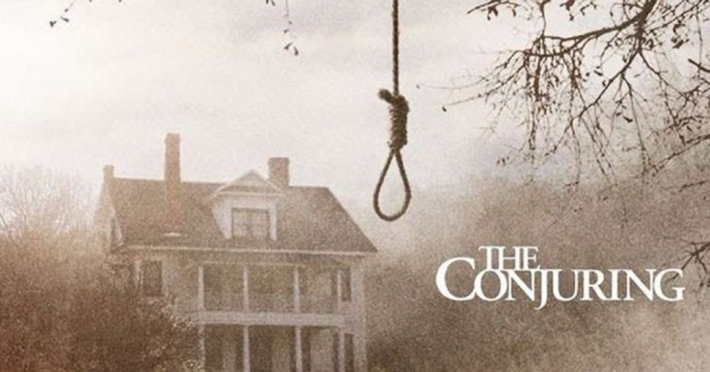 In 1971, Carolyn and Roger Perron move their family into a dilapidated Rhode Island farmhouse and soon strange things start happening around it with escalating nightmarish terror. In desperation, Carolyn contacts the noted paranormal investigators, Ed and Lorraine Warren, to examine the house. What the Warrens discover is a whole area steeped in a satanic haunting that is now targeting the Perron family wherever they go. To stop this evil, the Warrens will have to call upon all their skills and spiritual strength to defeat this spectral menace at its source that threatens to destroy everyone involved.
The Conjuring (2013) is an American supernatural horror film directed by James Wan and is a great example of a paranormal horror movie. This horror sub-genre focuses on the monsters we can't touch—supernatural entities like ghosts, spirits, and demons. Paranormal films often feature haunted houses, possession, exorcism, or occult worship.
IMDb rates The Conjuring (2013) 7.5. If you want to see similar movies, watch:
Raw (2016)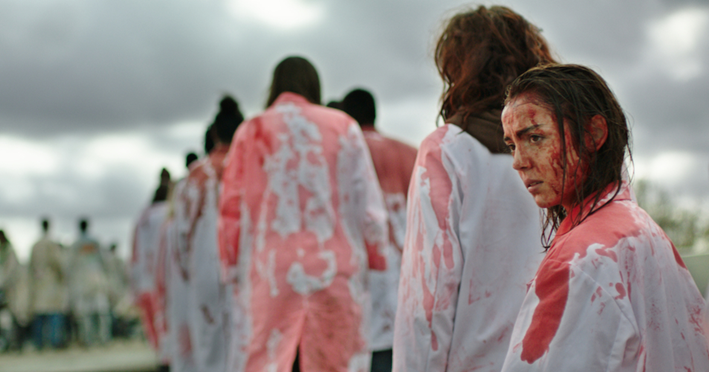 Justine, raised as a rigorous vegetarian, arrives as a freshman at the reputable Veterinary School. As she leaves the family home, Justine abruptly moves into a mad new world of strange school traditions and vicious initiation tests. And now she must chew over her unshakable beliefs. More and more, as Justine descends deeper and deeper into a hidden world of uncharted animalistic tendencies, an unprecedented and equally morbid craving for meat will transform her into a very different being, but now that her awakening is finally complete, will she be able to deny her hunger for raw flesh?
The film continually tests the notion of what happens when the boundaries of humanness conflate with limitless animality. his movie is a prime example of a gore horror film sub-genre. It is something that features a lot of bloodshed and violence therefore be sure you are ready for that. These movies are not for everyone.
IMDb rates Raw (2016) a 7.0. If you would like more film recommendations we recommend:
The Blair Witch Project (1999)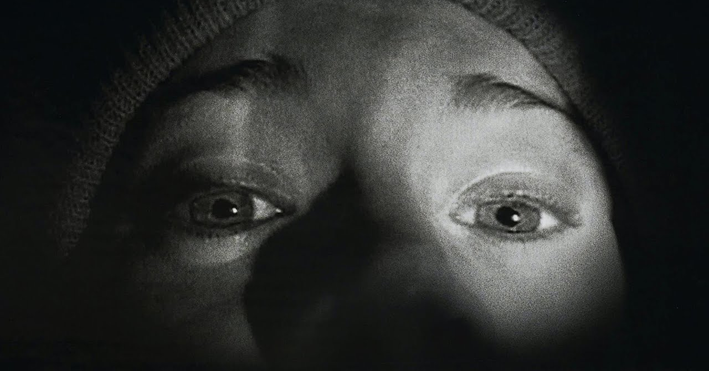 Three film students set out into the Black Hills Forest to make a documentary on the legendary Blair Witch. Armed with cameras and a sound recorder, every step, word and sound is captured. After wandering around the Black Hills young adults are cold, lost and hunted. Finally, one night after the last ray of light had left the forest black, they were never to be seen again. A bag full of film cans, tapes, and videotapes were found one year later. The behind-the-scenes, video footage and the film, are cut together, and thus were created in "The Blair Witch Project."
The Blair Witch Project certainly didn't invent the found footage sub-genre, but it did it better than any film made before it, and probably better than any film made after it. Found footage is a sub-genre of horror films in which the film is presented as if it had been 'discovered' by the filmmakers, rather than created by them. For example, the protagonists find material of unknown evil in an old VCR recording.
IMDb gives The Blair Witch Project (1999) a rating of 6.5. If you would like more film recommendations, we recommend:
The Babadook (2014)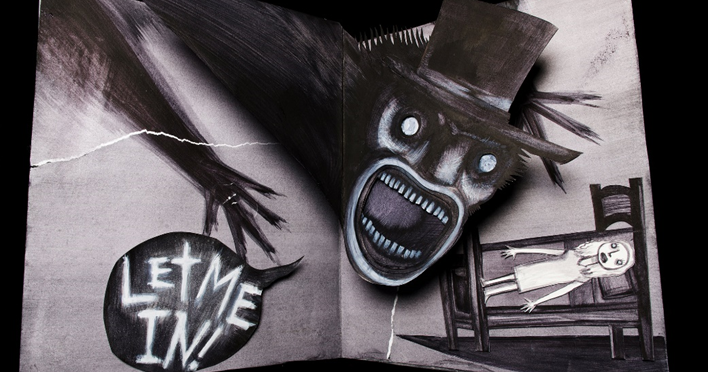 Amelia, who lost her husband in a car crash on the way to give birth to Samuel, their only child, struggles to cope with her fate as a single mom. Samuel's constant fear of monsters and violent reaction to overcome the fear doesn't help her cause either, which makes her friends become distant. When things can not get any worse, they read a strange book in their house about the 'Babadook' monster that hides in the dark areas of their house. Even Amelia seems to feel the effect of Babadook and desperately tries in vain to destroy the book. The nightmarish experiences the two encounter form the rest of the story.
The Babadook (2014) is a supernatural thriller that tackles challenging real-life issues like grieving, caregiving, wellness, and the hardships of being a single parent.  It is also a prime example of the monster horror sub-genre. Many horror films capitalize on the fear of the unknown by featuring frightening monsters from science fiction and dark fantasy. Werewolves, vampires, aliens are often the main antagonists of this horror subgenre.
The Babadook (2014) is rated 6.8 on IMDb. If you are interested in other such films, be sure to check out:
If you're looking for more film recommendations, check out these articles Top 7 romantic movies and Top seven dinosaur movies.