Although dinosaurs have been extinct for more than 65 million years, our interest in them has only grown. Whether you're a dinosaur enthusiast or just looking for an evening's entertainment, we've compiled a list of the top dinosaur movies, from heart-warming animated films to adrenaline-pumping adventure movies.
We've included IMDb ratings for each film on this list, as it remains one of the most prominent film review sites on the internet, as well as professional palaeontologists' opinions on the dinosaurs in films.
Jurassic Park (1993)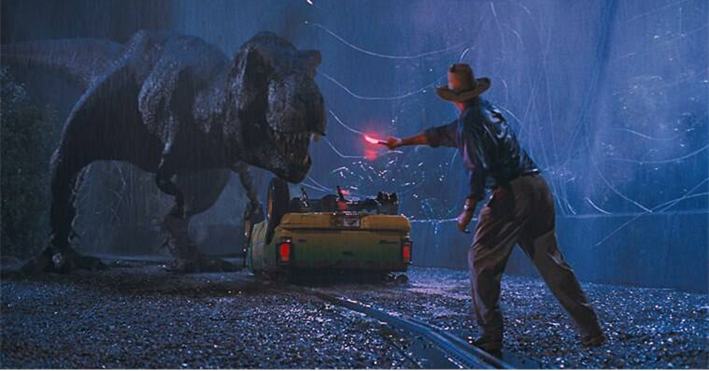 A Billionaire Attenborough has discovered the code for cloning dinosaur DNA and has built a theme park on the island of Isla Nublar with living, breathing dinosaur attractions, which he hopes to make open to the public. In this classic dinosaur film, a group of tourists and some scientists struggle to survive after the park's systems break down.
It has become one of the highest-grossing films of all time. In 1994 it won three technical awards at the Oscars, becoming the top movie about dinosaurs.
In this movie dinosaurs seem like real living, moving, breathing animals instead of mere movie monsters. This was one of the first films to use new CGI technology, and it presented an image of dinosaurs people hadn't seen before: dynamic, intelligent, successful animals.

Steve Brusatte (Palaeontologist)
We recommend watching the Jurassic Park films in the following order:
Jurassic World (2015)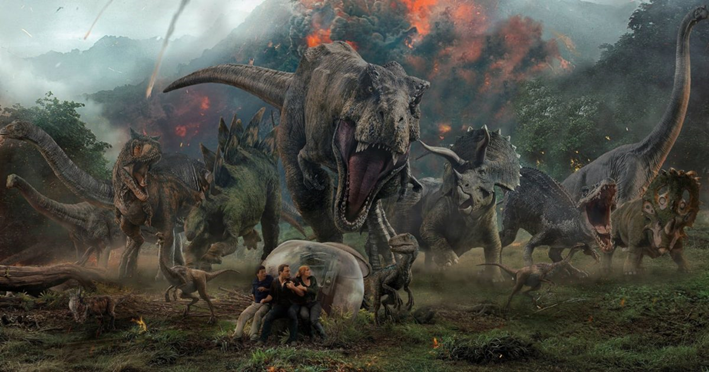 Twenty-two years after the original Jurassic Park failed, the new park, also known as Jurassic World, opened. After years of genetics research, park scientists genetically engineer a new species of dinosaur, the Indominus Rex, which escapes from isolation and starts killing park visitors and staff.
In this movie, there is little attempt to make the dinosaurs even remotely realistic. Instead, we get hybrid species and genetically modified monstrosities far larger than anything nature ever produced. But, it is addictively entertaining.

Steve Brusatte (Palaeontologist)
Jurassic World is a continuation of the Jurassic Park franchise. The film was a box office and critical success, grossing USD 1.671 billion worldwide and becoming the highest-grossing film in the franchise.
If you are interested in the other parts, watch the films in the following order:
The Land Before Time (1988)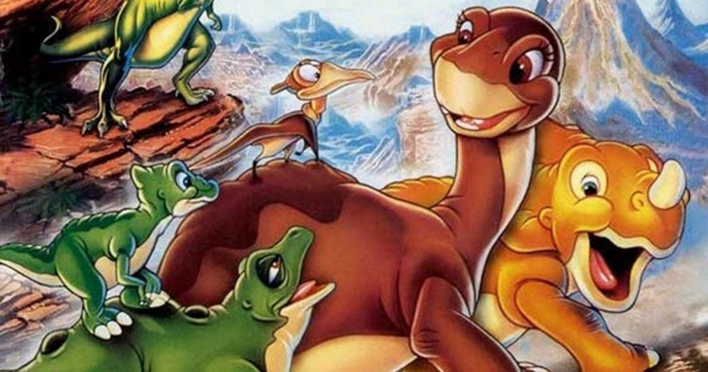 A story about an orphaned brontosaurus named Littlefoot who sets off in search of the legendary Great Valley. A land of lush vegetation where the dinosaurs can thrive and live in peace. Along the way, he meets four other young dinosaurs, each one a different species, and they encounter several obstacles and the evil predator Sharptooth as they learn to work together in order to survive.
The most emotional film on dinosaurs that I've seen. The dinosaurs are humanized to the point where they are barely dinosaurs anymore, and they talk. But this is great storytelling, and it is a treasured childhood classic for many palaeontologists.

Steve Brusatte (Palaeontologist)
The film not only features many dinosaurs, but also emotional moments that can bring even adults to tears. Despite being released almost 35 years ago, it is still one of the top dinosaur movies worth watching again today.
The franchise consists of 14 films, of which the best IMDb rated are:
King Kong (2005)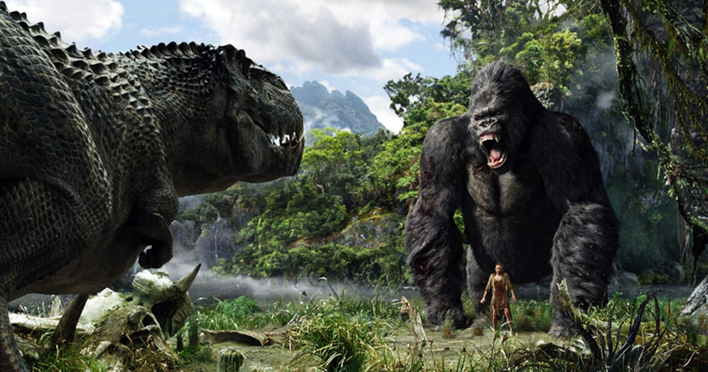 Set in the 1930s, this is the story of a group of explorers and documentary filmmakers who travel to the mysterious Skull Island to investigate the legends of a giant gorilla named Kong. Once there, they discover that King Kong is a real creature, living in a massive jungle where creatures from prehistoric times have been protected and hidden for millions of years. As the explorers search for the great ape, their quest puts them up against both Kong and his dinosaur enemies.
The movements are right, the feet move right. For a fictional hyper-evolved tyrannosaur it has been created nicely. And I rate it 9/10.

Dave Hone (Palaeontologist)
The 2005 version of King Kong broke the film's record budget, so the prehistoric creatures look great in this Peter Jackson adventure. The main star is unfortunately not a dinosaur, but a giant gorilla. However, dinosaur fans still have a lot to love in this film, as Skull Island is full of dinosaurs and they look quite unique.
King Kong (2005) is rated 7.2 on IMDb. If you liked this one, we recommend it:
The Good Dinosaur (2015)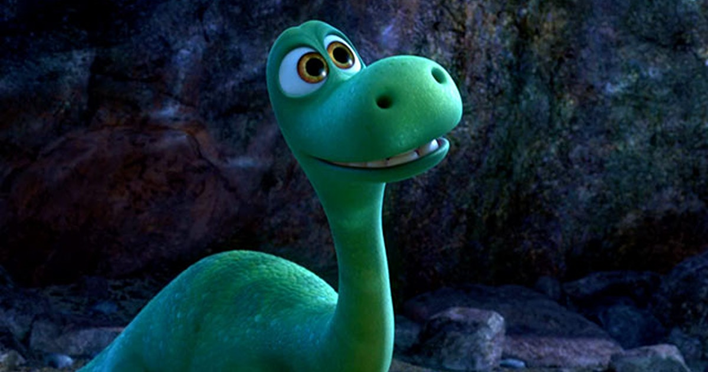 Young dinosaur Arlo is afraid of everything. He's been afraid since the day he hatched. But one day he is forced to find the courage he never knew he had. After falling into a river near his home, Arlo must find his way home. Along the way, he learns what love and courage really mean, helped by some interesting encounters with other dinosaurs.
Pixar entered the dinosaur game with The Good Dinosaur, a sci-fi tale of what might have happened if that huge asteroid never hit and dinosaurs didn't die out. The stunning imagery and imaginative storytelling are classic Pixar.

Steve Brusatte (Palaeontologist)
This heartwarming film will appeal to the whole family. IMDb rated the Good Dinosaur (2015) with 6.7. If you are looking for similar films, check out:
Dinosaur (2005)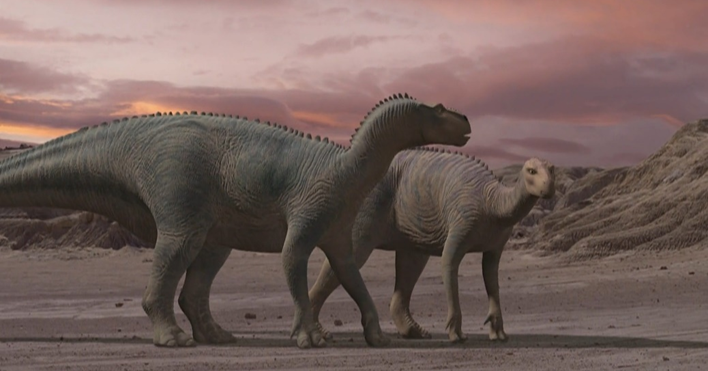 This is the story of Aladar, an iguanodon dinosaur raised by a family of lemurs. However, their world is turned upside down when meteorites crash into the ground, turning their home into a desolate wasteland. Teaming up with a herd of other herbivores, they set off to find a nesting site where water and vegetation are plentiful. But with predators behind them and only miles of desert around, it doesn't look promising.
Dinosaur is a big-budget CGI blockbuster, where a meteor destroys an island paradise and the surviving dinosaurs set out to find the Nesting Grounds, where they will be safe. The dinosaurs come across as human versions of big reptiles, and their talking prevents any illusion of realism. The animation quality, however, is superb, and the grand, sweeping landscapes are a visual treat.

Steve Brusatte (Palaeontologist)
IMDb has given the movie Dinosaur (2005) a rating 6.4. If you are interested in similar films we recommend:
Journey to the Center of the Earth (2008)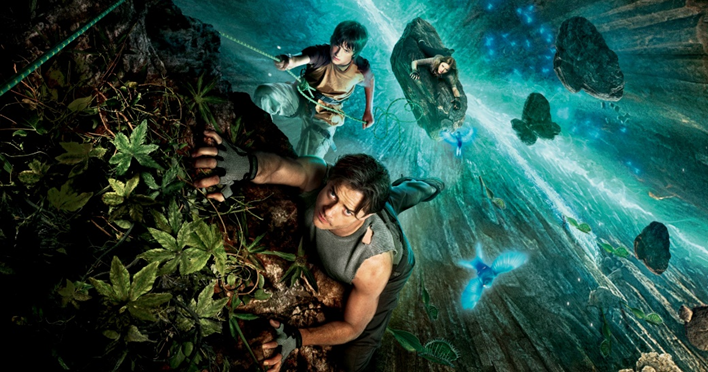 During an expedition to Iceland, professor Trevor Anderson, his nephew Sean and their guide, Hannah, get trapped in a cavern. As they follow their only escape route deeper and deeper below the Earth's surface, they pass through strange places and encounter incredible creatures, including dinosaurs.
All in all, Journey to the Center of the Earth is a fun, exhilarating movie that takes the audience on an exciting ride. Some scary moments and threatening creatures require caution for the younger audience.
If it's supposed to be a gigantosaurus someone's accidentally copied T-Rex and just given it three fingers that don't make it gigantosaurus. The head is wrong for that. However, if it is a T-Rex then it's pretty realistic.

Dave Hone (Palaeontologist)
If T-Rex is your favourite dinosaur check the website TeeREX me you may discover a lot of interesting things about them in articles such as Ten interesting facts about Tyrannosaurus Rex
Journey to the Center of the Earth (2008) IMDb rates with a score of 5.8. Movies similar to this:
If you're looking for other movie suggestions, take a look at these articles The seven most successful film franchises and Top 7 romantic movies