The Gemini celebrate their birthdays from May 21st to June 20th. Gemini is the sign of the Air. Gemini is the embodiment of a contradictory personality: one moment they are bright, communicative and sociable, but the next they are confused and reserved. That might make the process of choosing birthday gifts for Gemini man quite challenging. We are here to help.
We have also written a separate article on gifts for men, which you can find in the following link – Birthday gifts for Gemini woman.
Dual personality of Gemini
This sign, more than any other, embodies the duality of human nature. Gemini combines opposites: light and darkness, intuition and logic, mind and emotion, spiritual and material. Gemini are bound by everything that provides new information – books, newspapers, television and movies.
They are at times difficult to understand therefore choosing the perfect birthday gifts for Gemini man can also be quite a challenge. However we are up to it. The most important tip for you is to get to know your Gemini's interests. And do not be surprised when they are not what you thought – the dual personality means very different interests too.
Include a surprise in the gift
Gemini tend to quickly lose interest in their hobbies, work and conversations. Therefore, in order to please Gemini, you must always be one step ahead of him. Enthusiasm and the duality of nature is what best describes Gemini. When looking for a gift for Gemini man, the best choice is a surprise.
If you ask him exactly what to give him, he may be offended and will not get a clear answer in the end. The Gemini like to be surprised, because in their opinion, this is the greatest joy of giving.
If you listen carefully to the birthday boy, it could be that at some point he will mention the idea of a gift himself. However, it is still necessary to be able to keep the intrigue and not to let Gemini know what you will choose as a gift.
The birth flower of Gemini
Lavender is a nice plant in the garden – with gray-green leaves and blue flower buds. Lavender blooms all summer, spreading a romantic bitter scent. It is because of the aroma that lavender is so popular. Since it is the birth flower of Gemini, you might want to use this scent when looking for some gift ideas.
For example, if you're on the lookout for some essential oils, lavender one will be the best choice. The same goes for shaving kits and products, air fresheners, scented candles etc. Since lavender can be a little bit bitter, it is a perfect flower scent for a man.
Birthday gifts for Gemini man
Now that you've learned a little bit more about the character of a Gemini man, let's move on to some realistic birthday gifts for Gemini man.
Birthday gifts for Gemini man are listed in the following categories:
Luxury items
The Gemini are a bit materialistic, so a great gift for those born under the sign of Gemini will be any stylish and original accessories that can be unobtrusively displayed around their house.
Handmade tobacco pipe
When looking for birthday gifts for Gemini man, you can always find stylish and useful gift ideas in Etsy's range of small home manufacturers. This time we liked this tobacco pipe made of wood. This particular kit has already been created as a gift. The pipe itself is as reliable as it is elegant and stylish. It would certainly be proud to show it to others by placing it in the most visible place of the home, which the Gemini definitely likes to do.
The tobacco pipe is presented in a specially designed pouch, reminiscent of the travel pouches of ancient travelers and discoverers of new lands. It can be detached and a rolled-up material with a pocket for each item appears. It should be noted that the case is water resistant.
A rare jewelry find
Gemini don't like totally basic things that everybody else has too. However they do like luxurious things so to combine both is the exact perfect gift idea for your Gemini man. If your man loves wearing jewelry then a rare piece could really work as a birthday gift for him. The best rarest finds can be looked up on Etsy.
The bracelet shown in the photos above is an amazing option that combines a little bit of classic as well as unique and original design. The bracelet is made out of silver so the quality is there. It will also be fun to display around home, as well as to of course wear out for special events. Men who wear jewelry would definitely love such a gift.
Industrial pipe stand rack
Another practical and also luxurious gift idea for your Gemini man is this handmade industrial stand rack. It is made to look like an industrial pipe, it is elegant and manly at the same time. This stand is perfect for the man to put all of his accessories and jewelry on. As shown in the photo, he will even be able to put his headphones onto it.
This gift is perfect for your man both at home and the office. If he spends a lot of time at the office, maybe such a rack could be useful for his work. But of course it could also be used at home for his jewelry.
Telescope
For those who are romantics at heart, looking at the stars is a gesture of interest and affection. That is a fun activity to do both alone and with your other half on a fun date. Such a gift is definitely luxurious and only really meant for those who have an interest in looking into space, planets and stars.
If your Gemini is into such things, then a telescope could be a good gift idea. Keep in mind that they can be very expensive however somebody who isn't a scientist probably does not need a Newton type of telescope. So a simpler version will for sure do, especially for beginners and those who are simply curious about what's out there.
Adventures
You will not be mistaken if you give Gemini an adventure. Gemini will like any bright, unusual feelings. Think of any traveling, concerts, competitions and other fun adventures.
Hang gliding
If you want to surprise your Gemini with something more wild, then a mighty adventure is hang gliding. It is an activity for brave people who are not afraid of heights. The flight takes place at an altitude of several hundred meters, allowing you to look at the city from a bird's eye view during the flight.
It is an exciting opportunity to try something new and interesting. Hang gliding is an activity that will be captured with the help of photos and videos. If your Gemini has ever wanted to fly like a bird in the sky, a hang glider is the way to fulfill that dream.
Escape room visit
Another exciting activity is solving the big mystery of visiting the escape rooms. This activity is also called quests. If your Gemini likes to solve puzzles and follow fine threads, then a visit to the escape room will be a fun game to participate in.
The quest can be done in teams, which are usually made up of 4 to 6 people. Thus, the recipient of the gift has a good time, moreover, doing so with their friends or family members. The most interesting thing is that the quest must be completed within one hour, so the team work and vigor will be especially important.
Ride on quad bikes
When looking for another adventure full of activities to give to Gemini on their birthday, a ride on quad bikes comes to mind. It is an opportunity to spend time outdoors, in the fresh air, because the quad bike tracks are mostly just outside the city, in the woods and empty fields.
This adventure is an opportunity to give in to speed and have a good time. Quad biking in itself is a safe event to not worry about. A good gift alternative is a cross-country bike ride. It will be a more suitable choice for those who have already ridden quad bikes and would like to try something new.
Modern gym membership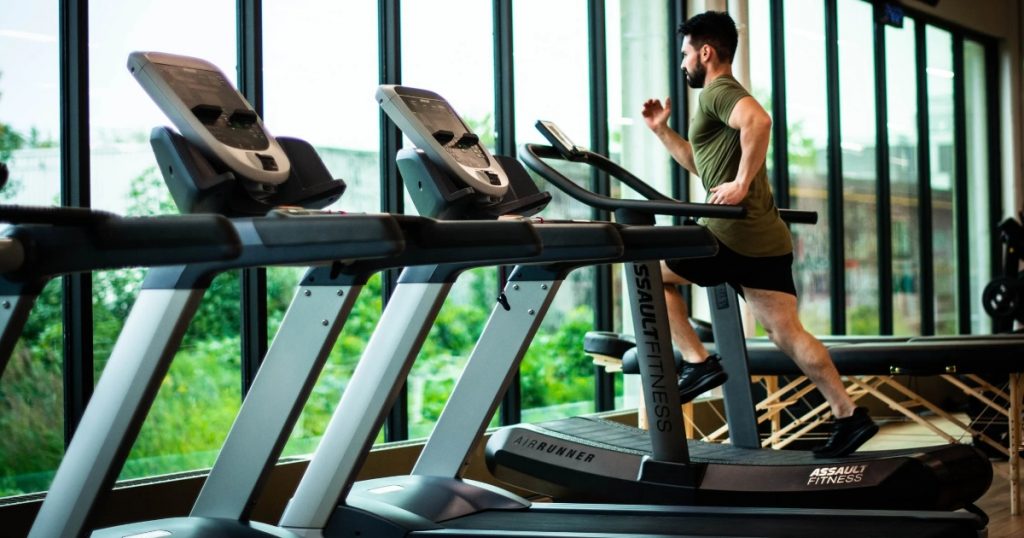 Gemini appreciate everything that is new and modern, including a special kind of gym. Gemini man always has to be where the new fad is – to check out the new opportunities and create a better space around him. If he is into working out, then maybe a gym scenery change will only do him well.
That is why a modern gym membership could be a fun gift to give your man. The change will let him try out new routes and gain even more motivation for good workouts. Make sure he's down for a little bit of change. Also definitely make sure that the new gym is worth the change – it must have some fun extras that the previous did not have.
High quality tech
The Gemini are excited about various gadgets and technical innovations, especially those that can be put in a bag or pocket.
A new phone
The Gemini man will appreciate the gadgets they need as a gift. Nowadays, life is no longer imaginable without a mobile phone. It is possible that your man has recently mentioned the purchase of a new phone. It would be a great surprise if your Gemini managed to get a new phone during his birthday from you.
Since buying a phone is a big and serious decision (also expensive), the involvement of Gemini in this process is very important. Such a gift can be a good choice if he has already mentioned a phone model that is desirable. But sometimes buying a phone is a matter of course – especially if your Gemini is an Apple fan. The newer the model, the better!
Phone accessories
If your Gemini already has a good phone, then phone accessories also fall into this category as a good gift choice. Judging by the phone accessories, there are already a lot of them. Pop sockets for phones are especially popular nowadays. They both look cool and also serve as help to hold onto the phone. Beautiful and practical!
Of course, phone covers and cases have not gone out of fashion yet. Its choice can be well adapted to the taste of the receiver, the model of the existing telephone and other beliefs. For example, if your friend cares about nature, then you can also choose a phone cover from sustainable materials that will decompose naturally after use. Such attention to detail will be greatly appreciated by Gemini.
VR glasses
Virtual Reality has been around for a while now yet it is still one of the best ways to experience fun adventures as if you were right there. These VR glasses are a fun gift to a man who loves everything tech related. Besides, VR glasses used to be huge and bulky, now they are becoming less and less obnoxious in size.
Ones shown in the photo are pretty small and even elegant. Such a tool could be a great way out of boredom. Your birthday boy could easily play video games in them, participate in online car races and feel as if he is right there on the track. So many adventures to go on – he will even be able to experience what it's like to fly like a bird in the sky. If that isn't an amazing tech achievement, we don't know what is.
Home theater sound bar
For a guy who appreciates high quality sound in both their music and movies, a sound bar could be a good and practical gift idea. Technology like this one can really level up your whole experience while watching movies, listening to music or your favorite podcasts. That, of course, if you do said activities from TV.
Looking for birthday gifts for Gemini man, technology will always be a good choice. His interest in high quality sound will definitely make him want the best there is. So while picking the sound bar, make sure you're getting the best model. Both functional and modern too. As we mentioned before, Gemini love gadgets that can be proudly shown to their guests.
Cologne
Gemini love to always smell fresh and pleasant, however choosing cologne for somebody else can be tricky. So before you do, check out these suggestions on what scents to choose for Gemini man.
Dual scents
If you want to give the Gemini a cologne, taking into account the dual nature of the Gemini, the choice of perfume can fluctuate between many choices. It can go from freshness and the softness of a rose all the way to the contrast with the sensuality of dark amber. Different intense feelings make Gemini change and choose the scent according to their mood.
While picking a cologne for your man, be sure that your picked scent has some opposites in it. Some examples you will be able to find in the next category of the article.
Scents in contrast
Dualism has strong contrasting aromas such as herbs, including mint, citrus, lemongrass, sandalwood, nuts, menthol, cucumber, they will suit something light, fresh and sharp. Driven by the mood, Gemini will enjoy some sweet aromas too. However, intrusive, heavy aromas are not for Gemini. The cologne should be very durable, one puff should be enough for the whole day, ideally even for the night.
An equally good gift idea for a Gemini could be body care products, shower sets, shampoos, hair care products, shaving sets etc.
Reading material
The Gemini are very intellectual, they like to read a lot. They especially like books with a lot of beautiful pictures – so they are inspired for their next trips and adventures.
A good book
The Gemini are very intellectual, they like to read a lot. Good scientific popular literature or a subscription to a journal about science, travel, discoveries will be a great choice. If you know what kind of books they love to read, make sure to pick up the newest books. That way you won't get them something they already have on their shelf.
The Gemini themselves especially like books with a lot of beautiful pictures. That way they are inspired for their next trips and adventures. So take that into consideration as well. Maybe a good coffee table book is exactly what your Gemini man's living room is missing.
E-book for easier reading
For easier and better access to books nowadays people tend to go for e-books. Their screen is specifically made more pleasant for the eyes so it isn't really a smart screen. The simple looking screen allows you to forget you're not actually reading a book. Besides, it is so much easier to take your small e-book with you along the way, instead of always taking heavy books.
If your Gemini man is a reader that is always trying to find better solutions then try giving him an e-book. They aren't crazy expensive and at the end of the day they allow you to save money on books. You can download any book into your e-book and that way take multiple books with you everyday, without having to carry almost any weight.
Blue light glasses
If your Gemini is a huge reader, odds are he spends quite some time reading news and other articles online too. For that he would probably need some blue light glasses that protect his eyes from the screens. These are very easy to buy for somebody else because they don't have an eye prescription. So if your guy wears lenses or has good vision that doesn't require basic glasses, these are a win.
We also have a pair of these glasses and can honestly say they do make a difference. Especially if your Gemini guy spends most of his day working from a screen as a lot of us these days do. Blue light glasses change the coloring a tiny bit but other than that they are comfortable to wear. Try them out and give them as a gift!
What not to give to a Gemini man
Gemini are usually down for all kinds of gifts however there are some things to stay away from. The first thing is money. They will end up spending it too soon and at the end the money will be gone and the gift forgotten.
The other main thing to remember is that Gemini aren't huge on home supplies that are very basic. As we mentioned in the article, if you're getting them something for home, make sure it is super high quality or original. So basic sheets, towels and so on is a no go.
How to wrap the gift
To be completely honest, Gemini do not care much about their gift wrappings. So do yourself a favor, go for something very simple and easy. Do not put too much effort into the wrapping as that isn't too important for the Gemini himself. It is what is on the inside that truly counts.
Hope you found some cool birthday gifts for Gemini man.
May your Gemini be happy and healthy!